Why Build a Roof Over Your Vinyl Deck?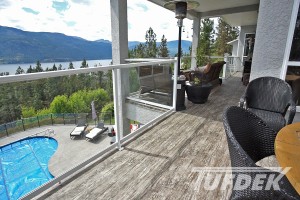 You like the outdoors and enjoy spending time on your vinyl deck – so why would you want to enclose it with a roof? Tuff Industries explores the myriad of advantages of having a roof over your vinyl deck – and why now might be a good time to consider installing a structure over your deck or patio.
Block Out Heat
Regardless of how well appointed or beautiful your vinyl deck is, odds are that when the sun is in its zenith during the height of summer you tend to turn tail and run indoors. If the heat has you retreating, installing a roof over your vinyl deck can offer much-needed shade, so you and your family can enjoy your deck even when the pavement is melting. As an added advantage, even clear fiberglass deck roofs cut down on UV rays to help prevent sun damage, while still letting you enjoy a few rays.
Bonus Tip: If hot feet are a concern, Tufdek™ CoolStep™ vinyl decking can ensure that the surface of your vinyl deck stays cool.
Increased Barbecue Time
Barbecue season doesn't have to be limited to just when its warm and dry – with a roof over your deck you can feel free to barbecue just about any time of year. Although it might take a bit longer in cooler months, you can almost taste those ribs, burgers, and grilled veggies, which can offer a refreshing alternative to standard, oven-cooked fare.
Save & Grow
If you're a fan of line-dried laundry, yet run to the dryer when the weather gets wet, a sheltered deck can be just the ticket. With your deck surface protected from the elements, you can easily set up a drying rack outdoors and save on the cost of electricity and enjoy the fresh scent of a breeze in your sheets and blankets.
Additionally, green thumbs will love the advantage of a covered deck when spring starts to peek around the corner. You can certainly get seedlings outdoors much earlier in a sheltered location while ensuring they get some sun each day and helping them acclimatize to the conditions so they have a better chance to succeed once planted.
Considerations for Vinyl Deck Roofs
If you live in an area with very mild summers, then you might want to take advantage of all the sunshine that you can get – meaning you won't want it diluted by a shelter over the deck. In this case, consider a retractable awning or other deck covering that can be put up and taken down easily, so you can take advantage when the weather cooperates, but still have the option of seeking shelter if needed.
For year-round decks in northern climates, ensure that the structure of your deck roof can handle the snow load – and that it's easy to clean off should you get a large snowfall.
Planning a Vinyl Deck Roof
Prior to building a vinyl deck roof, you'll want to make sure that your deck can support the additional weight. Keep in mind that in some areas the building codes for uncovered versus covered vinyl decks differs – just because your deck "meets code" doesn't mean it will once a deck is added. Depending on the style of deck and work involved, you might also need to apply for a building permit.
The best approach is to find a professional deck contractor to evaluate your deck and give you some options. A contractor can ensure that your new deck roof meets building codes, while ensuring that your deck is safe and that the new structure matches your home's design. At the same time, they can take a look at your vinyl deck and make any necessary changes or repairs to keep it in top condition.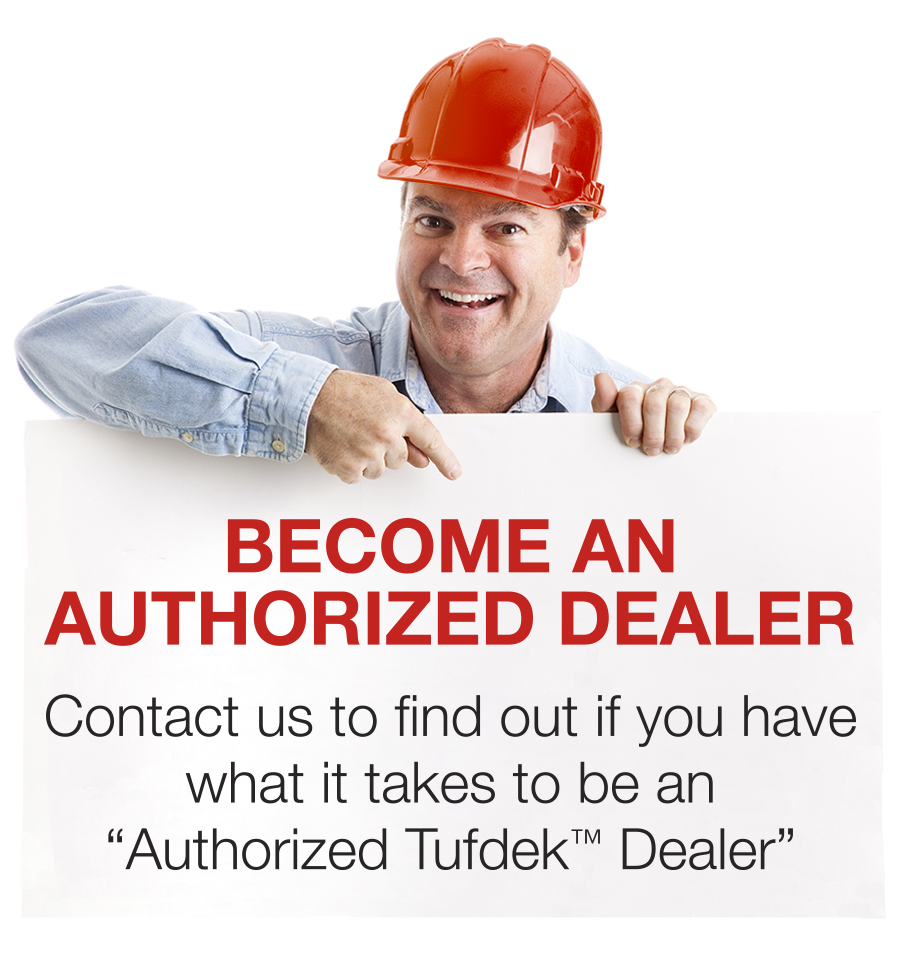 Recent Posts
Fall is a terrific time to start planning a dec...

Ah summer – perfect for enjoying a nice afterno...

Want an easy way to make your vinyl patio feel ...