Waterproof Vinyl Decking Maintenance Tips for Fall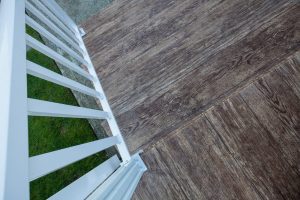 Although practically maintenance-free, in order to keep your outdoor vinyl decking looking great and maintain its waterproof properties, a tiny amount of preparation is required in the fall to ensure that your waterproof deck endures whatever rough weather winter can throw at it, so in the spring you can enjoy your outdoor vinyl deck in all its glory, as well as lengthening the life span of your waterproof deck surface. Here are a few vinyl decking maintenance tips to follow, courtesy of Tuff Industries:
Tip #1 – Sweep Tufdek™ vinyl decking
Leaves, grass, and dirt can stick to your waterproof vinyl deck, making it slippery and leaving a residue behind that may damage the deck surface. A quick sweep or blast with a leaf blower can remove damaging debris before it can start to cause problems for your vinyl deck.
Tip #2 – Hose off your Tufdek™ vinyl deck
Any dirt that you've loosened up needs to be rinsed off, but before you go off dragging out your pressure washer just grab your hose. Unless there is a serious layer of dirt, a regular hose can do the job just fine, without the risk of damaging your deck flooring cover. For stubborn dirt, grab a push broom and use it to push water and dirt off the deck.
Tip #3 – Inspect your vinyl deck surface and remove stains
Fall is a great time to check your vinyl decking for stains, rust, or mold, so you can take steps to remove them before they set permanently. For recommendations on cleaning stains from your vinyl deck check out these deck care and cleaning recommendations.
Tip #4 – Overall cleaning of your Tufdek™ vinyl decking
Once cleared of debris and stains, it's a great idea to scrub your waterproof vinyl deck to remove any vestiges of stains or debris to keep your deck surface looking great. You don't need any soap or cleaner to clean a vinyl membrane, just some water and a gentle bristle brush!
Many people wish to use commercial or household cleaners to clean their vinyl decks more quickly. Tuff Industries Inc. can provide no advice on alternate cleaning solutions. Many household chemicals and cleaning products will leave a residue which can alter the performance and / or appearance of the vinyl membrane product.
Tip #5 – Avoid scraping your Tufdek™ vinyl decking
When cleaning your deck, removing snow, or even moving furniture it's vital to avoid scraping or damaging the waterproof vinyl deck surface. Never scrape your deck with a knife or other sharp object, remove snow with a plastic snow shovel, and ensure that the feet of chairs and tables won't scratch the surface to keep your waterproof decking surface looking great.
Conclusion
A well cared for and maintained waterproof vinyl decking surface will last longer and protect the underlying structure for many years – so take care of your Tufdek™ vinyl decking! If you are working with an old deck you may want to consider upgrading to a new deck flooring cover to revitalize your home. Check out our Tufdek™ waterproof deck gallery or contact Tuff Industries today.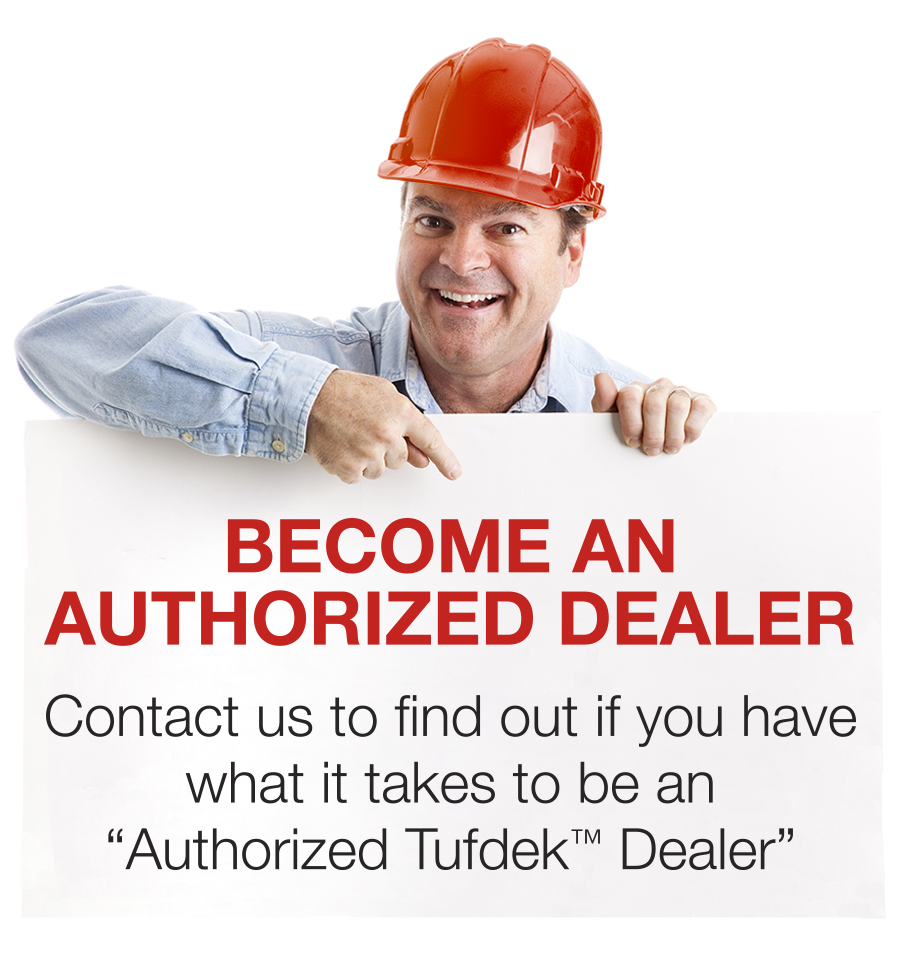 Recent Posts
Ah summer – perfect for enjoying a nice afterno...

Want an easy way to make your vinyl patio feel ...

We all have families, friends, and loved ones t...