How Vinyl Deck Surfaces Make for Safer Decks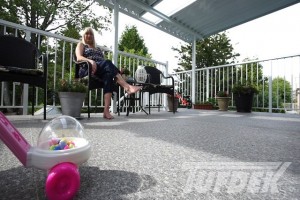 In our last post celebrating May's National Deck Safety Month, Tuff Industries explores just how vinyl deck surfaces make for better, safer decks. Keep reading for a few reasons why you should consider installing a vinyl deck membrane.
One: Waterproof Vinyl Surfaces = Dryer Decks
Water is the bane of any deck's existence – causing rot, damage, even making problems for your house or building structure. Water damage over time can erode structural integrity and might even lead to deck failure. By waterproofing your deck you not only cut down on maintenance, you also make your deck safer by keeping the underlying structure dry.
Two: Tufdek™ Cool Step = No More Burning Feet!
Decks of any color can absorb the sun's heat, so on hot days it can lead to blistered feet. For families with young children or pets this can certainly be a concern. With Cool Step vinyl membrane installed, no more hot feet and you can enjoy your deck any time of the year.
Three: Cut Down on Slips and Falls
Decks can be slippery – especially wood decks or older decks that haven't had a lot of TLC. Textured vinyl deck surfaces can give your deck a little extra grip, so even on wet days you'll never slip.
Four: Protect Your House
There's a reason why Tufdek™ makes for a great vinyl roof deck. Not only is it manufactured to meet or exceed current PVC roofing standards, it also makes for a great deck surface. The benefit? You're protecting your homes interior by ensuring a waterproof decking surface, and have a lovely deck to enjoy as well.
Five: Cut Down on Maintenance
What does this mean for safety? Quick maintenance a few times per year reduces the build-up of leaves and debris, which can lead to slippery circumstances and increase the risk of falls and accidents. Compared to wood decks, maintenance on vinyl decking is a breeze, so you can spend less time cleaning and more time enjoying your deck.
So, what if you don't currently have a Tufdek™ vinyl surface keeping your deck safe? Perhaps it's time to consider a deck renovation. Luckily, a vinyl deck surfaces can be quickly and easily installed over an existing deck surface, so in just a few days you can have a beautiful and safe vinyl deck.
That wraps up National Deck Safety Month – we hope you've enjoyed our range of tips and advice for keeping your deck safe and sound!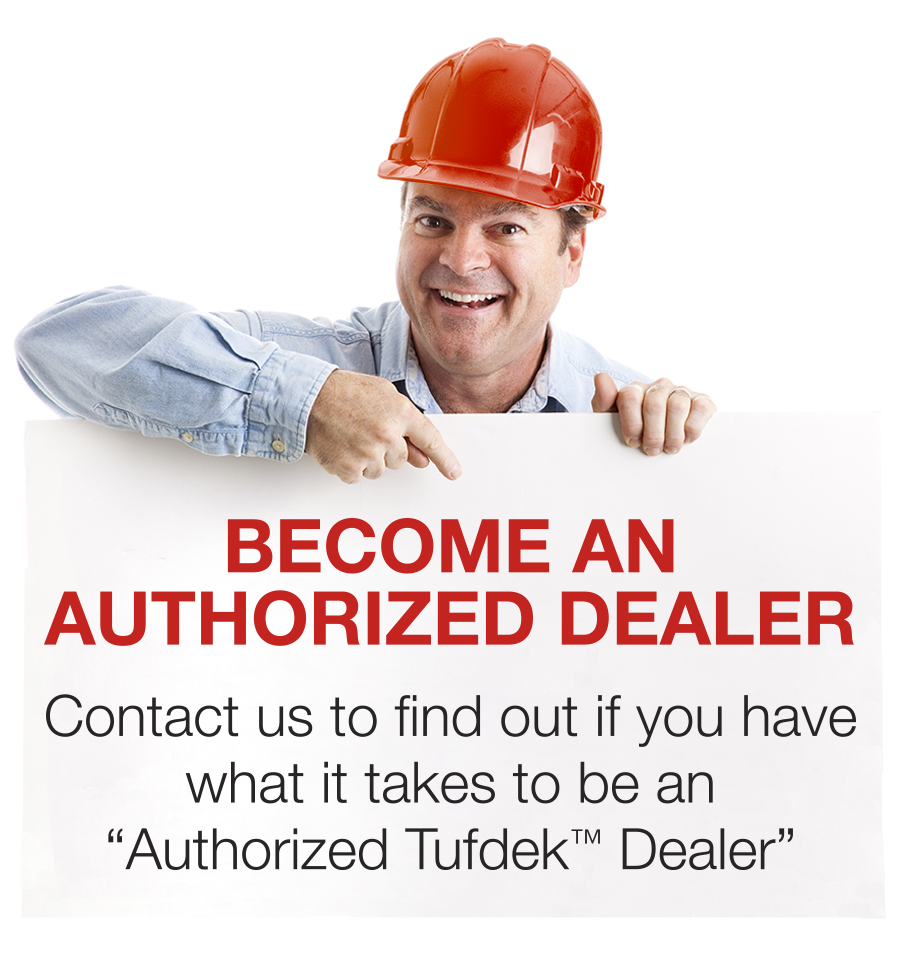 Recent Posts
A lot of emphasis is put on curb appeal in orde...

Now that the weather is (finally) warming, you ...

It's not hard to notice the amount of dampness ...