Advantages of PVC Vinyl Surfaces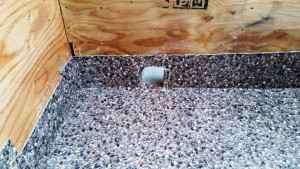 We at Tuff Industries know that you have a lot of options when it comes to deck materials, but we sincerely believe that PVC vinyl surfaces offer the best combination of waterproof deck protection, ease of maintenance, and long-term style to complement your home. Tufdek™ PVC vinyl surfaces make for an excellent waterproof covering for your deck – here's why:
PVC Vinyl Surfaces Offer Low Maintenance
How much time do you want to spend maintaining your deck? If the answer isn't "very little," or "none," then PVC vinyl decking is your answer to cutting out maintenance. All you need is a hose and a light scrub a few times a year. No power washing, no chemicals, no sanding or staining. Easy.
PVC Vinyl Stands Up
Other deck types can fade or peel over time, necessitating the need for constant upkeep. The multiple layers of a PVC waterproof vinyl deck is designed to resist UV damage so it stays looking just as great years down the road as they day it's installed. Imagine, no more deck maintenance and it will still look great 10, 20 years down the road!
Vinyl Surfaces are Family Safe
PVC vinyl decks offer a safe surface for families and pets. The lightly-textured surface offers superior slip-resistance to greatly reduce the chances of a fall. No splinters, no loose boards, no worries.
Vinyl Decking Stays Cool
Hot days often result in hot decks, which makes enjoying your deck more difficult. Tufdek™ vinyl decking employs CoolStep™ technology, which cuts down on the amount of heat absorbed into the deck surface. Whether it's just you, your family, or you have grandkids that play on your deck, vinyl decking can help everyone stay comfortable.
Waterproof Decking Protection
Your deck is the part of your home that gets a significant amount of punishment from the weather. Rain, snow, wind, and hail can all cause damage to a deck over the long term, as well as wearing down the underlying surface or getting into the building envelope. Applying a PVC vinyl surface to your deck offers superior waterproofing, to keep your deck and the periphery protected from the elements.
Great Warranty
With a Tufdek™ PVC vinyl surface you get a warranty that really means something – that you're protected should there be a problem. This is why so many home owners turn to Tufdek™ to protect their decks, patios, roof decks, sundecks and pool surrounds.
Talk to a certified Tufdek™ vinyl decking installer to find out just how PVC vinyl could change the face of your deck, for the better.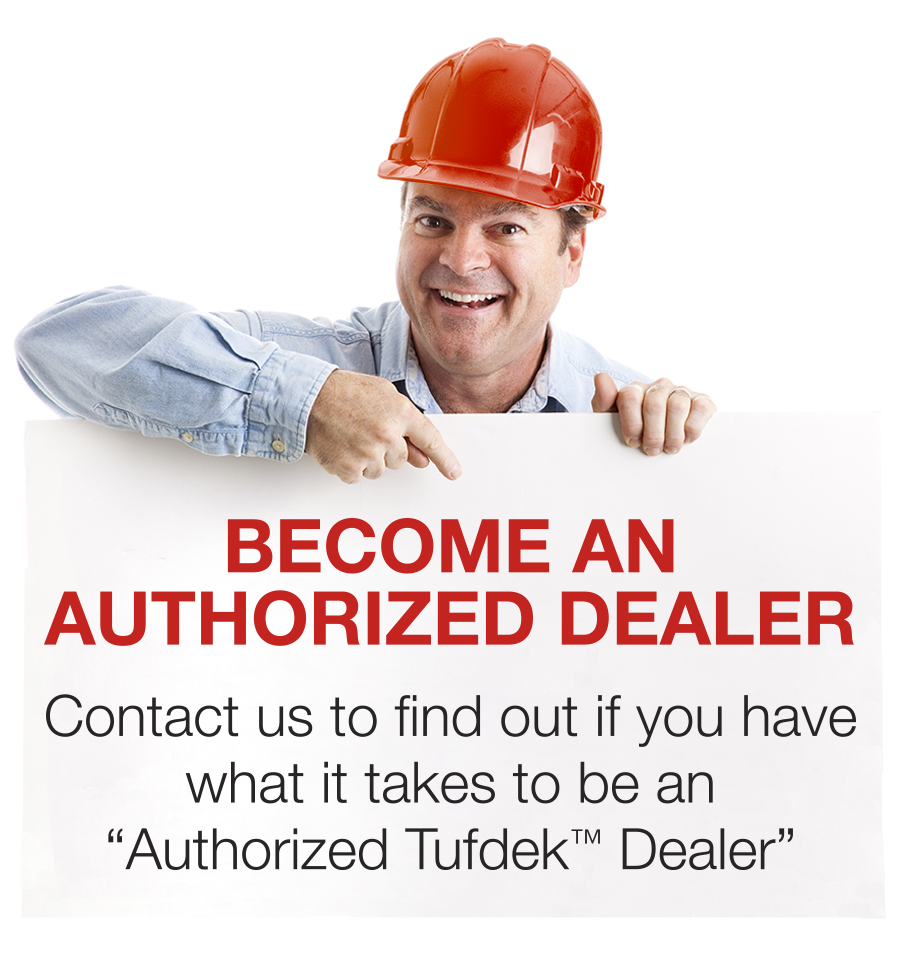 Recent Posts
Fall is a terrific time to start planning a dec...

Ah summer – perfect for enjoying a nice afterno...

Want an easy way to make your vinyl patio feel ...