Deck Expo 2018 – Visit Tufdek Booth 741

Deck Expo 2018 Stop By Tufdek Booth 741
Deck Expo 2018 located in Baltimore Maryland from Oct 10th to 11th 2018 at the Baltimore Convention Center
Deck Expo 2018 Show Information
Remodeling Show co-located with DeckExpo is the premier event for remodeling and residential construction professionals. Experience a vibrant expo hall filled with over 300 products and services from leading industry manufacturers, a strong educational conference program with business and jobsite training, and networking events with fellow industry professionals. Connect with industry experts and learn new skills to elevate your craft!
Connect with 5,000+ industry participants
Get over 50 hands-on training sessions and continuing education classes
See new LIVE on-floor clinics & product demonstrations
Gain industry insights and grow your business
Stay innovative with new products & services from almost 300 building product manufacturers
Return of the popular Kitchen Design & Remodeling Workshop
Tools of the Trade Tool Zone
Building Science guru, Matt Risinger, host of build Channel
Fun networking events and valuable meetups
Much more!
Deck Expo 2018 Live Building Clinics
Deck Expo education areas help you refine your techniques, increase your productivity, and give you first-hand views of the newest products in action! Entrance into all live installation clinics is open to all registrants. Details are in the works, check back for an update to the clinic schedules with new topics and presenters!
Creative Elevations
Deck Finishes Workshop
Kitchen Design & Remodeling Workshop
Outdoor Living Clinic
Deck Expo 2018 On Floor Activities
Need to pick an industry expert's brain or clear up some installation instructions? Join the interactive on-floor activities and meetups to learn best practices and tips to elevate your craft.
Are you an exhibiting manufacturer that would like to demo a product? Contact your account executive today to add your demonstration to this growing list!
Details are in the works, check back for an update to the on-floor activities schedule with new topics and presenters!
Innovations in Tiled Showers
Building Science guru, Matt Risinger, host of The Build Show
Tools of the Trade Tool Zone
Professional Deck Builder Zone
Business Growth Clinic
Best Practices for Deck Construction
Visit Tufdek at Deck Expo 2018
Tuff Industries Inc. is a leading waterproofing solutions company located in British Columbia, Canada. With over 30 years of experience in the waterproofing industry, Tuff Industries Inc. has developed some of the most innovative vinyl decking products and accessories on the market.
Tufdek™ is our signature brand and is sold exclusively throughout North America by our Authorized Dealer Network. If you are not looking for a dealer supported system then possibly one of our open source products such as Tuff-Shield™ or Econodek™ would be a more viable option for your next project.
Regardless of which waterproof deck solution you choose, rest assured knowing you have the full support of our Tuff Industries team. Our commitment and dedication to quality products as well as our exceptional customer service makes
Tuff Industries a leader in our industry.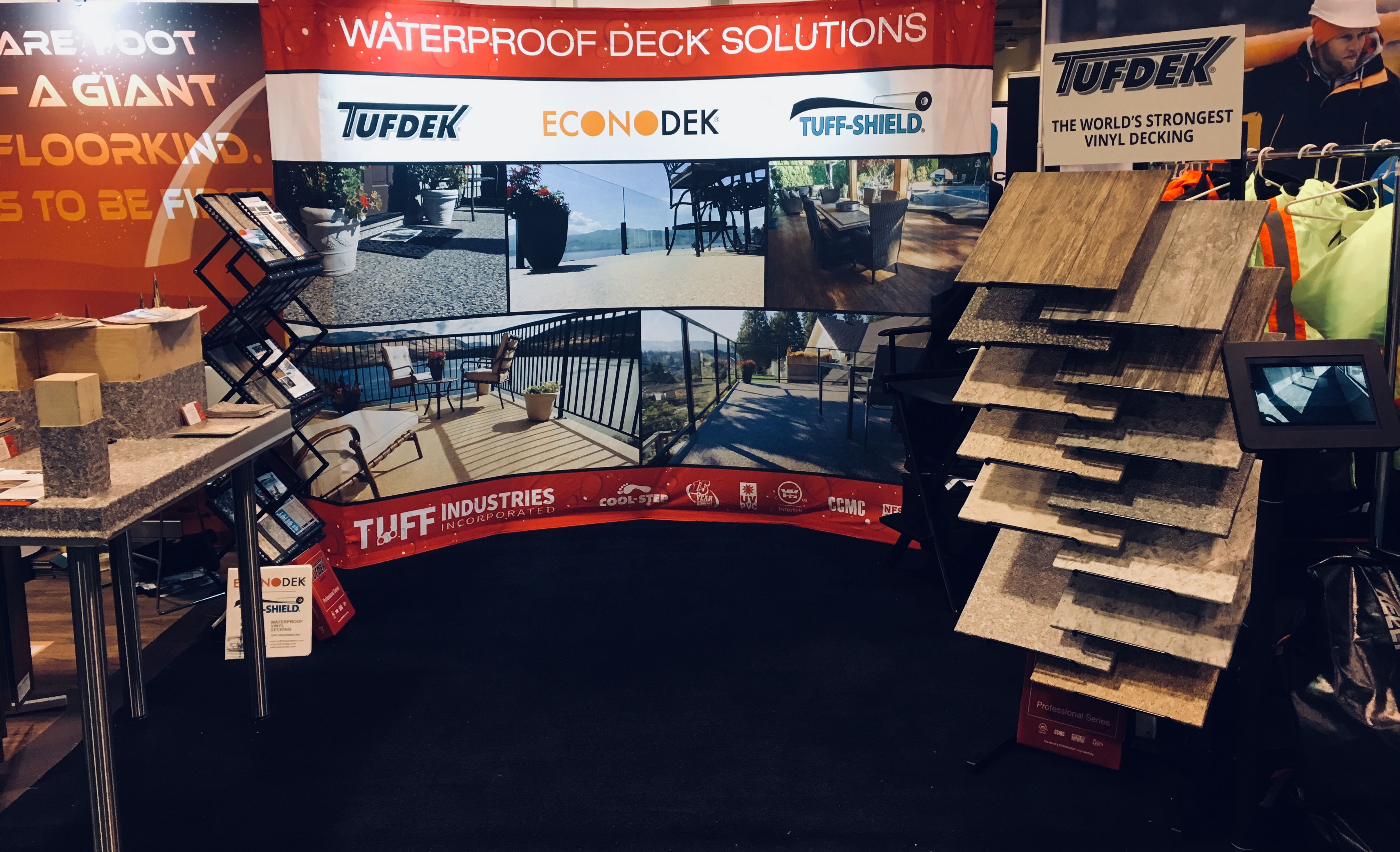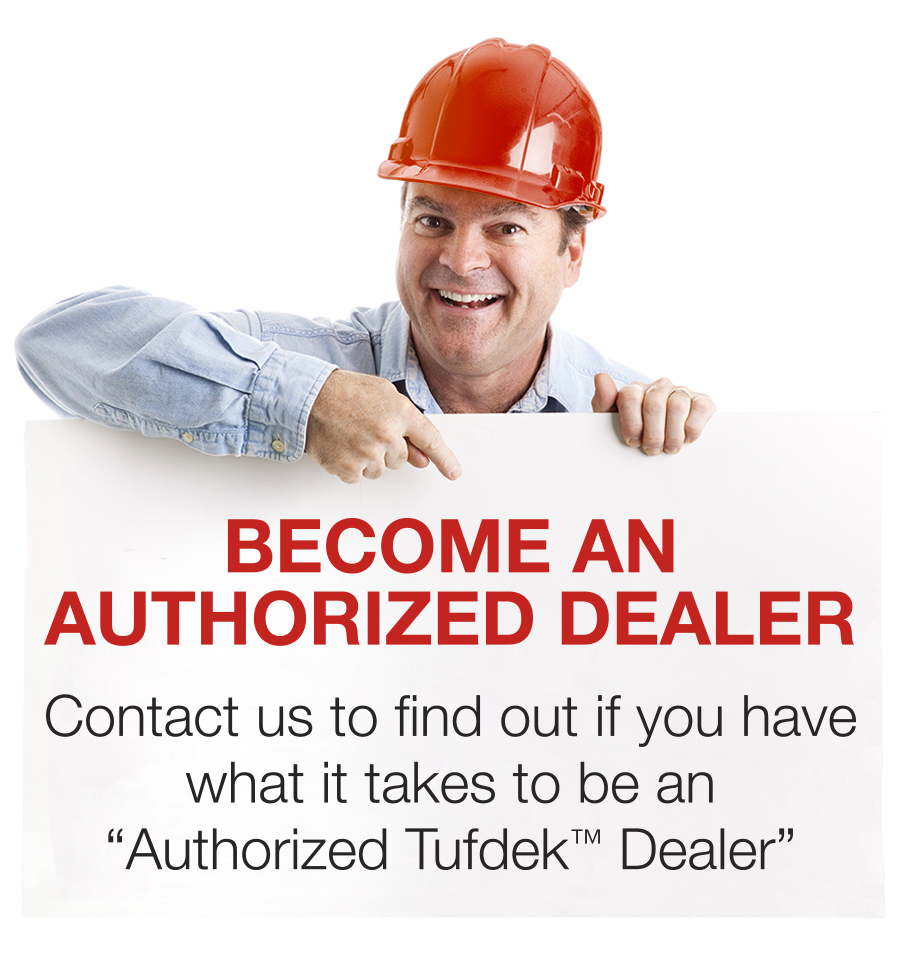 Recent Posts
Tips & Tricks for the Perfect Outdoor Kitch...

Balcony Flooring by Tufdek Tufdek Waterproof De...

Outdoor Vinyl Flooring There are many decking o...