Guide to Outdoor Kitchen on Vinyl Decks & Patios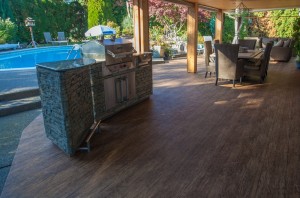 During the bad weather months, it's a great idea to think about how much you're going to use your vinyl deck or patio this year. One major trend in outdoor entertainment this year is to get even more use out of your spaces by installing an outdoor kitchen. But why should you install an outdoor kitchen on your vinyl deck – or should you? And what are the best ways to go about installing an outdoor kitchen? Tufdek™ has a few things to consider:
First, Consider your Budget
Depending on your ability to DIY, an outdoor kitchen can run anywhere from a few thousand dollars to over $30k. It also depends on what you want to add: grill, stovetop, countertops, fridge, sink, oven, storage space, etc. Decide on what you need, what you'd like to have, and your overall budget before getting started. You can always do it all at once, or simply set up the space so you can easily add on when your budget allows.
Second, Consider your Space
Not all vinyl decks or patios are ideal for outdoor kitchens – it might depend on how much room you have, whether you have the available gas, electrical or plumbing hookups available. If you're starting fresh by installing a brand new deck or patio, then it might depend on the condition of the deck and whether it can accommodate the additional weight of a deck surface and kitchen.
Third, Include Seating and Entertainment
When planning out an outdoor kitchen, remember to consider seating space and entertainment – so your guests can enjoy relaxing and spending time on your deck. This could include a bar, group seating area, and outdoor sound system. If you have temperamental weather in your area, you might want to include a sheltered area or sliding canvas roof, so you have somewhere to gather when it's not perfect, yet you still want to enjoy the view and the company.
Lastly, Look at the Deck/Patio Surface
Before you add type of outdoor kitchen to your vinyl roof deck, check the status of the vinyl decking surface. The last thing you want is to find out that six months or a year down the road you have to remove everything to reinstall a new PVC vinyl membrane. While having an outdoor kitchen on your patio would certainly be enjoyable, it's still vital to ensure that your deck membrane protects the underlying structure (and your home, too).
Have a professional deck contractor inspect the surface of your vinyl roof deck and the underlying structure to ensure its viability. If you currently have a wood deck structure or another type of surface, you might want to consider installing a waterproof deck surface that is heat, stain, and scuff resistant to ensure that you have a low-maintenance vinyl decking membrane that will likely outlast your kitchen.
Check out the range of Tufdek™ vinyl decking products and start planning your outdoor kitchen today!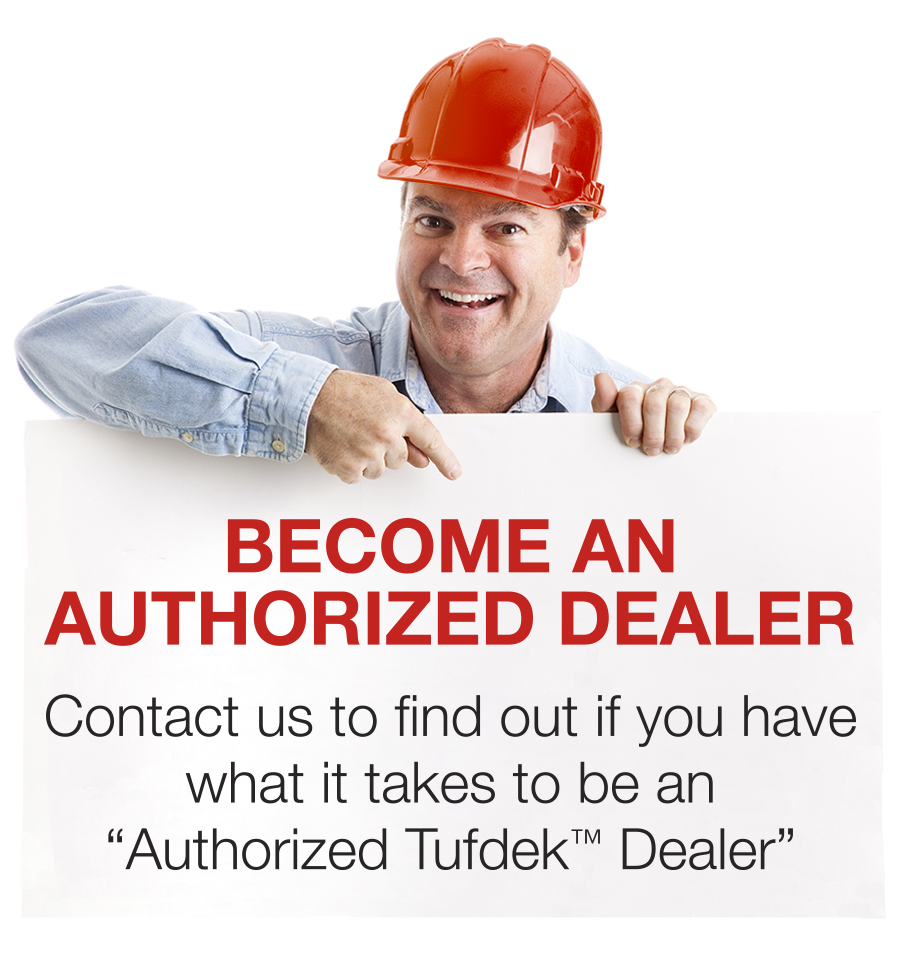 Recent Posts
We all have to take an active role in protectin...

Homemade gifts are the best! Especially when th...

As the leaves fall and debris collects around y...