As an authorized Tufdek vinyl decking Missoula dealer and installer we are also general contractors and one of Missoula's best roofing companies.
We are experts at waterproofing not only flat roof decks but also sundecks, patios, balconies, and virtually any type of walkable outdoor living space.
All our vinyl decking work is also backed by our contractor's warranty and Tufdek's generous 15-year warranty, one of the best in the vinyl decking industry.
Hire the Best in the Business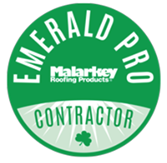 When you hire us to waterproof your deck you can feel rest assured that your vinyl decking project will be done right… on time, and on budget.
Highly experienced and skilled tradesmen
Trusted by architects, engineers, and builders
Talented and dedicated roofing and decking crew
We only use high-quality waterproofing products
We also use only the best tools and equipment
We follow the strictest contractor safety guidelines
We follow Montana Building Codes
Locally owned and operated
Fully bonded and insured
Decades of roofing and decking experience
Our waterproofing experts are some of the industry's most knowledgeable and trusted tradespeople and have extensive experience working on both residential and commercial waterproofing projects.
No Project Is Too Big or Too Small
Our vinyl decking Missoula company has worked on practically every type of waterproofing project you can imagine including:
Residential Waterproofing Projects – sundecks, verandas, patios, balconies, flat roof decks, pool decks, outdoor stairs, and walkable surfaces, plus much more.
Commercial Waterproofing Projects – flat roof decks, balconies, commercial terraces, etc.
Multi-Complex Projects – townhomes, condo units, apartment buildings, etc.
Whether you need a new deck covering, deck resurfacing, or deck waterproofing, no residential decking project is too small, and no commercial project is too big.
The Importance of Waterproofing
Montana is beautiful no matter what time of year it is and like Montanans, your vinyl decking needs to be able to withstand the weather extremes in our Treasure State.
Whether it's the wind, the yearly 15 inches of rain (or 40 inches of snow), or our 189 days of sunshine here in Montana, you will want a waterproof vinyl deck that can withstand all the elements.
Waterproofing your deck will not only protect the underlying structure but also add to its longevity. Let us help you waterproof your outdoor living space, even if it is a flat roof deck!
New Installation, Replacement & Repairs
If you are building a new deck, or perhaps your deck is nearing the end of its life or leaking, we can help. Tufdek's outdoor waterproof vinyl deck flooring may be just what your sundeck or flat roof deck needs to help protect your investment.
Call us at 1-877-860-9333 and talk to our decking and roofing experts when you need help with:
New deck installation
Deck replacement or resurfacing
Deck waterproofing
Deck surface repairs and drainage
Flat roof deck waterproofing
Missoula County Communities We Service
As an authorized Tufdek vinyl decking Missoula dealer and installer, we service commercial, residential, and multi-dwelling customers throughout Missoula County including, among others:
| | |
| --- | --- |
| Missoula | Wye |
| Frenchtown | Alberton |
| Cyr | Tarkio |
| Wallace | Polson |
| Arlee | Ravalli |
| Lolo | Florence |
| Stevensville | Hamilton |
| Clinton | Ravenna |
| Bearmouth | Deer Lodge |
We Are Committed to Your Satisfaction
As your Tufdek vinyl decking Missoula dealer and installer we hope to make your waterproofing project an easy and stress-free process for you.
Along with providing a free no-obligation quote, we are committed to providing only high-quality materials, excellent workmanship, and competitive pricing backed by our generous guarantees.
Once you hire us, your project will be completed on time and to your complete satisfaction. Our goal is to give you a great waterproof outdoor living space that you and your family can enjoy for many, many years.
Enjoy the Many Benefits of Tufdek Vinyl
We chose to become a Tufdek vinyl decking Missoula dealer and installer because we believe Tufdek vinyl decking is one of the best premium waterproofing products on the market, far exceeding other brands.
Tufdek is one of the best investments you can make and can even add value to your home.
Here are just a few of the benefits of Tufdek vinyl:
Supported by over two decades of research and field tests
Resists mould, mildew, and fire
Includes UV protection
Provides 100% watertight finish
A number of select Tufdek vinyl decking products also include Cool Step technology, designed to keep your deck surface cooler even in direct sunlight.
Contact Us to Learn More
Get in touch and learn more about our Missoula vinyl decking and roofing company. Let us show you the many benefits of waterproofing with the Tufdek waterproof vinyl.
Call our experts toll-free at 1-877-860-9333 to speak with our Tufdek vinyl decking Missoula dealers and installers or to request a free quote.
Or complete the contact form below and one of our vinyl decking experts will be in touch with you soon.
Thank you in advance for considering our services.
---
We can also be reached by filling out the online contact us form below.
Each dealer and installation contractor is independently owned and operated. Each dealer is an authorized licensed user of the trademarks Tufdek™, Tuff-shield™, Econodek™, Scuff Guard™ and Cool-Step™ which trademarks are owned by Tuff Industries Inc. Dealers and installation contractors have no authority to assume or create any obligation whatsoever, expressed or implied, in the name of Tuff Industries Inc., nor to bind Tuff Industries Inc. in any manner whatsoever. Dealers and installation contractors are solely liable for all installation-related repairs and defects and related warranty work. Tuff industries Inc. strongly recommends that customers first conduct their own independent due diligence and investigations regarding the experience and qualifications of such dealers and installation contractors prior to retaining them.
---
Tufdek is the WORLD'S STRONGEST vinyl decking