7 Big Ideas for Small Vinyl Decks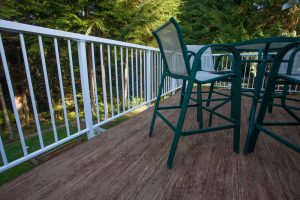 Having a vinyl deck where you can sit and enjoy an afternoon or evening, celebrate with friends and family, or simply take a few minutes to relax is a luxury that should be fairly simple – regardless of space. However, if you have a small vinyl deck you might find it difficult to "fit" The Tufdek™ team has pulled together a few ideas to make the most of a small vinyl deck space for maximum enjoyment.
Tip One: Right-Sized Kitchen for Vinyl Decks
While we would all love a fully-equipped outdoor kitchen on your vinyl deck, cramming it into a small space may just make it feel cramped. Buy the correct size grill for your space and enjoy the extra room, even if this means forgoing some extras.
Tip Two: Utilize Wall Space on Vinyl Decks
Less square footage on your deck means looking for ways to use vertical space as well, such as vertical gardens for herbs and flowers. Shelves can be used as well, or an old bookcase repainted for outdoor use.
Tip Three: Look for Double-Duty Vinyl Deck Accessories
Side table plus planter or a bench with storage – any time you can get one addition to your vinyl deck area to take on more than one role you have saved yourself some space to help make the area feel bigger, as well as reducing clutter.
Tip Four: Circle the Perimeter
Arranging the primary elements on your deck (i.e. furniture) around the edges leaves more space in the middle, making it feel roomier. However, you might find that grouping your dining furniture at one end of your vinyl deck makes the remaining space feel bigger. Feel free to experiment!
Tip Five: Create a Cozy Vinyl Deck Space
When surrounded by large, open space, small spaces can feel even smaller. Try closing in part of the deck with an arbor and some climbing vines to add privacy and some shade. The same works to add greenery around the periphery – such as on the railings or in the corners.
Tip Six: Increase Available Light
Adding more light to darker spaces helps small deck spaces feel larger. Find some eco-friendly solar lights, paper lanterns, or even tea lights inside of mason jars to increase the level of illumination. So can adding glass railing to let light through (and enjoy the view) – you might want to consider this if you are making a change to your vinyl deck.
Tip Seven: Add Color to Vinyl Decks
A bit of color here and there adds more visual interest to a small deck space, so choose boldly-colored planters, cushions, or lightly-patterned outdoor rugs.
Of course, the first step to a great vinyl deck is to have a good surface – check out Tufdek™ vinyl decking products to revitalize your tired deck with a brand new look.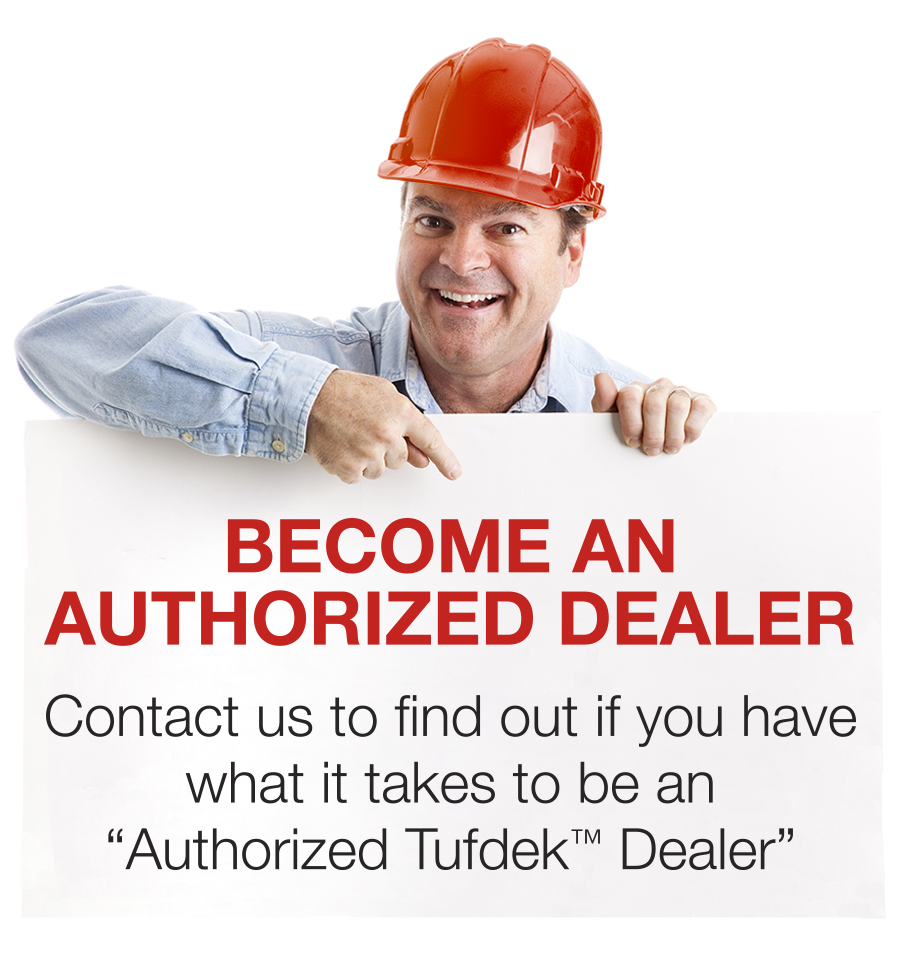 Recent Posts
Fall is a terrific time to start planning a dec...

Ah summer – perfect for enjoying a nice afterno...

Want an easy way to make your vinyl patio feel ...