Poor Waterproofing Suspected in Balcony Collapse – Is Your Vinyl Deck at Risk?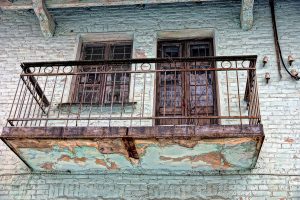 When there's a deck collapse and subsequent injury (or worse), it causes homeowners to second guess the safety of their vinyl deck. So what causes deck failure, and how can you prevent it? Tuff Industries looks at the case of a deck collapse in Berkeley, California in 2015 to help others learn about vinyl deck safety.
Warning Sign: Unscrupulous Contractors
At less than 10 years old, deck failure is likely linked to either the construction of the deck or the materials. Investigations have found troubling evidence that indicates the problem could have started with the contractors who built the decks. The same contractors built another condo decking project that reported major problems.
KRON4 uncovered the following:
A dozen balconies are off-limits and are now under repair at Millbrae's Park Broadway Condominiums because water got in, causing dry rot.

The general contractor and the water proofing contractor on the Millbrae building are the same as those that did this building in Berkeley.
According to the attorney for the case:
"The structural members were wadded out. Water had gotten through the waterproofing system of the building and actually wadded out the substrate, the structural members, and that caused that patio to collapse."
The case won a $3.5 million settlement for repairs. The decks were only three years old.
A history of deck failure for a contractor is not a good sign. For just this reason, Tuff Industries has our contractors and dealers complete rigorous training to ensure safety.
What caused the collapse?
After an investigation, the following details were released:
The balcony design included a cantilevered floor, supported by beams the came out from the building. The deck's joist beams sheared off 16-20 inches from the building face. The ends showed sign of severe dry rot. One visitor reported that the wood "crumbled" in their hands.
The balcony completely separated from the building and rotated 90 degrees downward. It then hit the balcony below, which also showed signs of rot. Although investigators haven't identified a single cause, they have recommended changes to cut the risk of dry rot and moisture-related damage.
Investing in Better Vinyl Decking
The deck involved in the Berkeley collapse used stick asphalt with black plastic on top. This is a common choice for an economic deck covering. Unfortunately, it's possible that there were gaps left in the plastic and that water entered the substrate. Without a way to exit, water is trapped and rots the underlying structure.
Vinyl roof decking using a multi-layer construction can hold up better and offers waterproof protection. Using a heat-welded technique, there are no seams that will let in water.
Identifying and Correcting Vinyl Deck Problems
Whether a rental or owned unit, vinyl decks that show problems need to be corrected, immediately. The deck involved in the Berkeley collapse apparently showed signs of severe issues before the tragedy. Images of the deck prior to the collapse indicated that the wooden support beams were severely decayed. Architectural plans also proved that a layer of the deck membrane might have been overlooked.
Why You Need to Check Your Deck
It's vital to ensure that a new deck installation uses the right materials, follows current local building codes, and employs reputable contractors. But what about decks you inherit with a new home or condo purchase? There are a few keys to prevent tragedy:
Regular maintenance: Clean and inspect your deck at a minimum each spring and fall.
Watch for problems: Particularly poor drainage after a major rain, which can indicate that your deck may not be handling water removal properly.
Inspect annually: At a minimum, check your deck once a year for looseness in railings and attachments, as well as signs of water damage.
Take care of problems: Address any issues as soon as possible, before conditions become hazardous.
Get professional assistance: Have an expert take a look if you are concerned, ensure that any issues are taken care of properly. Failure to correct a waterproofing issue in the right manner might cause more damage.
Ensure waterproofing: Older waterproofing methods can crack, bubble, or fail completely. Consider installing a new waterproof membrane if your current covering is more than ten years old.
Final Tips for Safe Vinyl Decks
If you are the owner or manager of a building, it's just as important (perhaps even more so) to complete vinyl balcony and deck safety checks regularly. Failure to address issues that lead to a collapse could result in a civil suit or even criminal charges. It is also a good idea to determine the load-bearing capacity of each deck and let residents know the limitations. This ensures that vinyl decks aren't inadvertently overloaded and safety is considered during spring and summer get-togethers
It might seem mundane, but deck safety is a vital component of home ownership. Being that most people spend a lot of time on their decks it is one of the places where accidents do commonly occur. Tuff Industries recommends that you take steps now to ensure that your vinyl deck is safe for the long term and avoid a preventable event.
Stay tuned for more deck safety tips – feel free to talk to a Tufdek™ contractor if you have questions!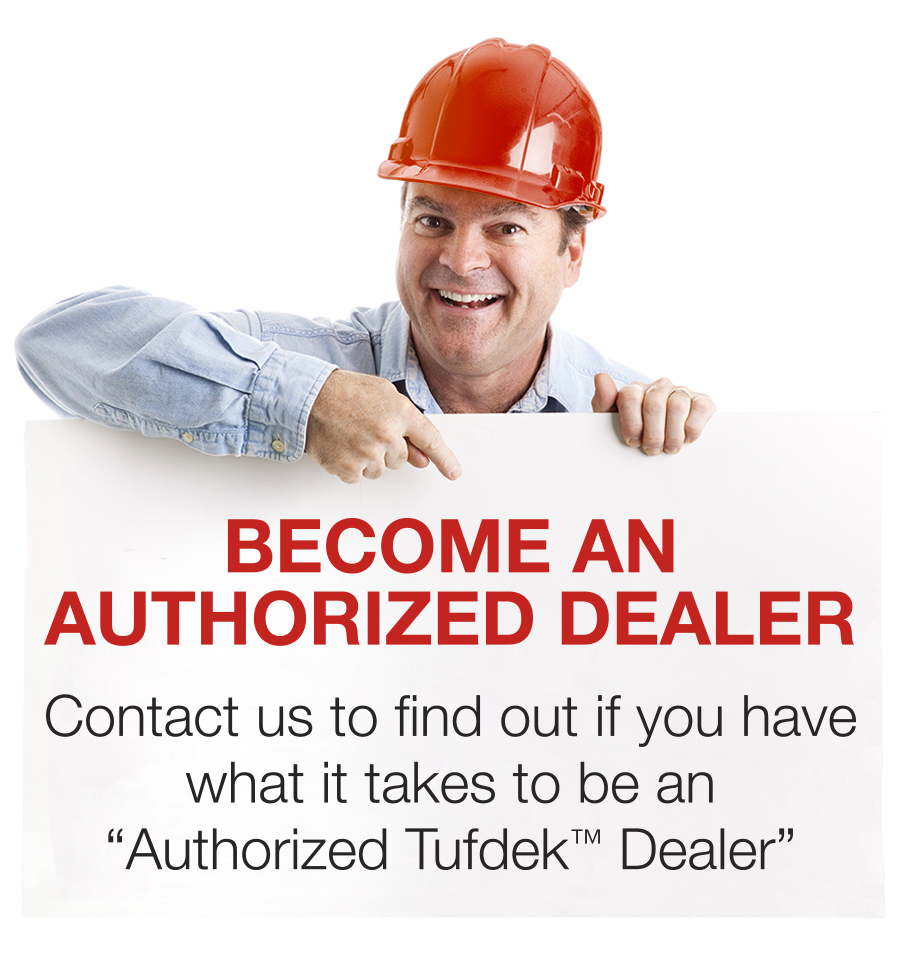 Recent Posts
There's nothing worse than inconsiderate neighb...

Fall is a terrific time to start planning a dec...

Enjoying summer? Perhaps you're not getti...