How to Find a Great Vinyl Deck Expert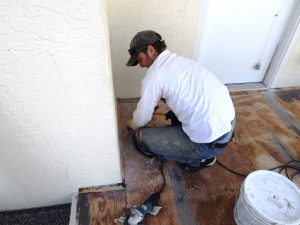 Once you've decided it's time to install a new vinyl deck surface, the next step is to find a great, reliable contractor to install the vinyl membrane. Tuff Industries has pulled together a few tips on choosing a vinyl deck expert for your project. Start by asking the following questions:
Question #1: Are you licensed to install vinyl decks?
An incorrectly installed vinyl deck surface could a) fail quickly, b) cause damage to your deck structure and c) void your vinyl membrane warranty. All these things will cost you more money in the long term and might be catastrophic if it coincides with a home sale. You also want to ensure that your professional is licensed as a contractor – so you know the job will get done right.
Question #2: Do you carry insurance?
This is an often overlooked, but vital question. Without adequate liability insurance or Worker's Compensation Coverage you, the homeowner, could be responsible financially if an accident occurs while work is being completed on your vinyl deck. This literally could be the million dollar question, so it's one that is worth asking.
Question #3: Does your vinyl decking product and installation carry a warranty?
Taking the time to select a good vinyl decking surface and inquiring about warranties on the surface, as well as the installation process, will give you the peace of mind of knowing that your new vinyl deck is going to last.
For example, Tufdek™ products come with a 10-20 year warranty on the product itself and up to 5 years warranty on installation, direct from the installer. Imagine not having to worry about your deck surface for twenty years!
Question #4: How long do you estimate the vinyl deck installation will take?
There are a few reasons why this question is important. For one, if you are undertaking construction in addition to a new vinyl deck surface, then the time it takes to complete the job may impact your building permit, if required. Second, you'll probably want to know how long you'll have workers on your property for, although keep in mind that vinyl deck installation can be weather permitting.
Question #5: Do you have testimonials I can review?
If you don't want any surprises when working with vinyl deck contractors, do a bit of homework. Check out their website and search the Internet, as well as checking with your local Better Business Bureau. Check out before and after photos as well, to get an idea of the type of workmanship you can expect.
Question #6: Are you an experienced vinyl deck installer?
Correctly installing a vinyl deck covering is no easy task – which is why you want to find a qualified and trained installer. All Tufdek™ dealers, for example, undergo a rigorous training process to ensure they know the ins and outs of correct vinyl decking installation. Rather than save money installing your own vinyl membrane, use the services of a professional to ensure that you have a long-lasting waterproof deck surface.
Question #7: What other deck construction expertise can you offer?
While this one might not be a deal breaker, it's nice to know that your deck installation expert can also take on other tasks. Installing vinyl deck railings, staircases, and fixing the drainage around your deck all can add value. If not, they likely have a list of qualified contractors they can refer you to, just don't forget to ask the same (but slightly modified) series of questions before you commit!
Still not sure where to start? Luckily, Tuff Industries has trained and certified Tufdek™ dealers in a city near you!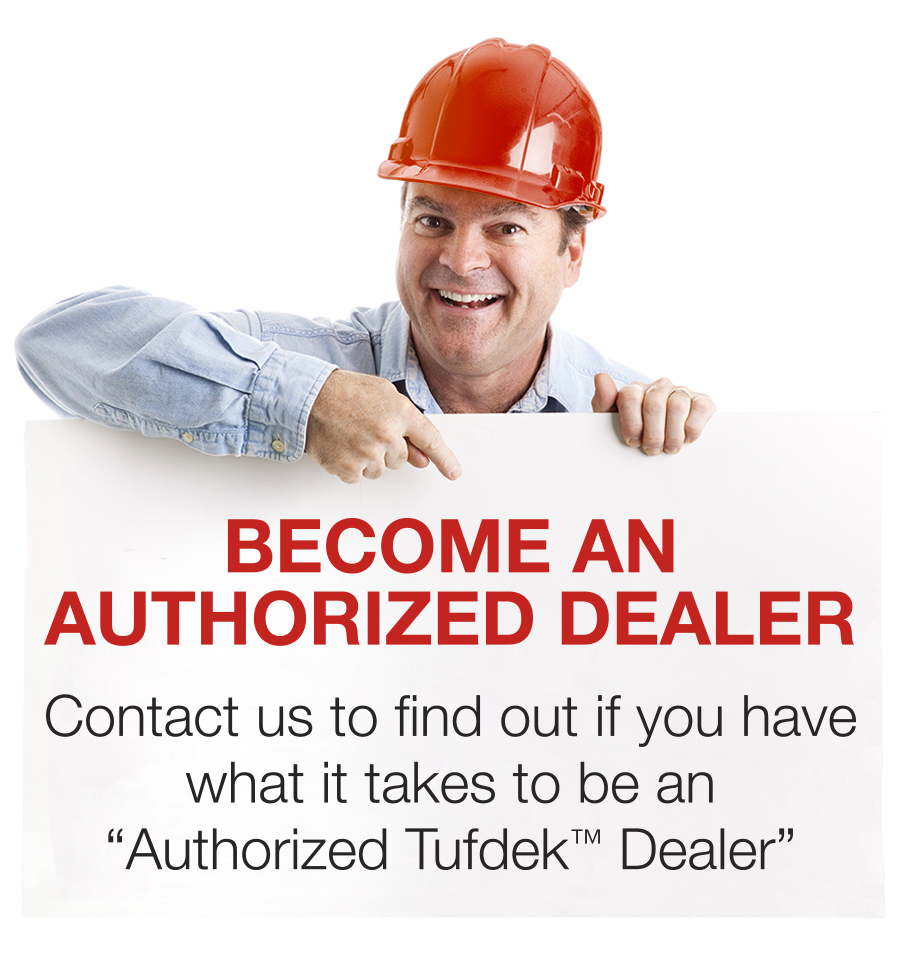 Recent Posts
A story on the National Post website caught the...

Warm Up on Vinyl Decks A hot tub is a fantastic...

Building Decks that Stand the Test of Time The ...