Tuff Clad PVC Waterproof Deck Flashing
Tufdek ™ is designed to waterproof your deck well past its 15 year written warranty, so what about the rest of the system? Part of our ongoing efforts to provide the longest lasting vinyl decking in the industry is to also ensure the components in that system meet or exceed those long life spans. It is common knowledge that most vinyl deck edge terminations are not designed to withstand the long life spans of the vinyl membrane itself.
Rather than using the standard vinyl decking industry's poorly designed PVC clip which commonly falls off on our high performing, 15 year warrantied Tufdek ™ waterproof deck system, we decided to do some research in the PVC roof industry. We found PVC coated flashings to be a more aesthetically pleasing, permanent solution which provides lasting waterproof protection for the duration of the vinyl decking's life span. All Tuff-Clad PVC deck flashings are made with performance and longevity in mind by utilizing our proprietary 21 mil PVC film and having it factory laminated to a 24 gauge G90 galvanized metal. When you purchase Tufdek ™ for your next waterproofing project remember, every component in the Tufdek ™ system including our deck flashing was created with a purpose. Tuff-Clad is just another high performing detail in the Tufdek ™ waterproof decking system.
PVC Flashing Details Installation
---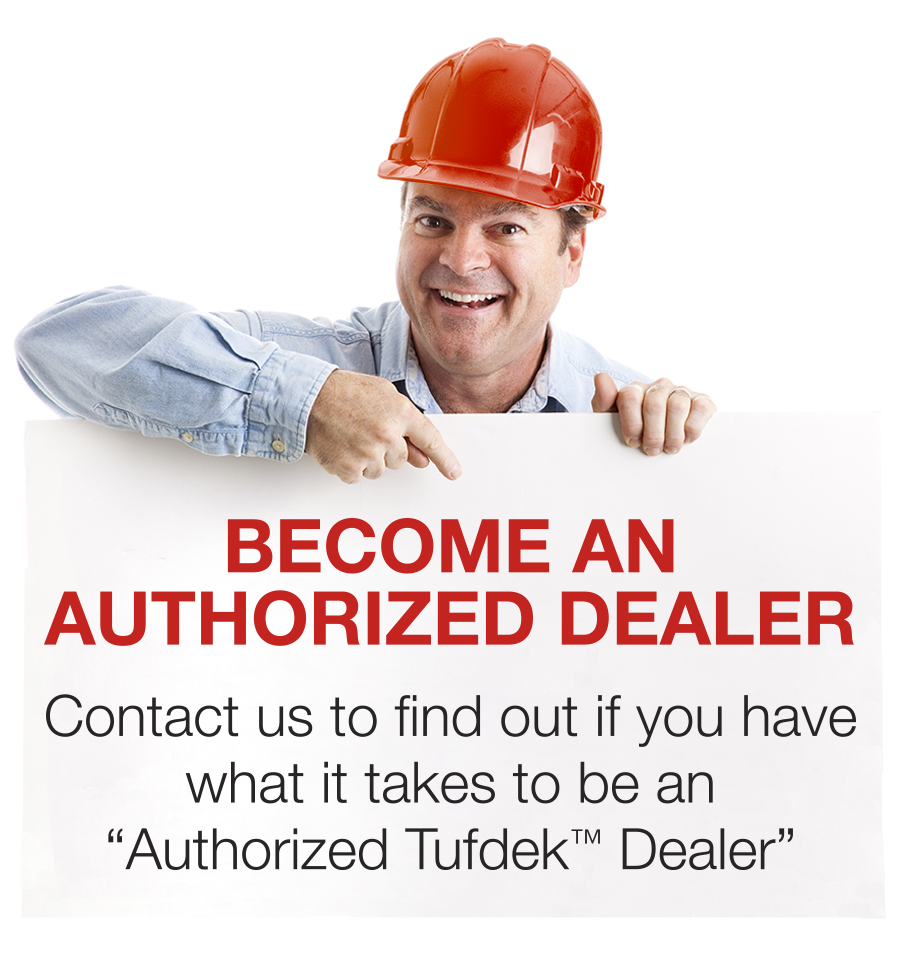 Recent Posts
Now that the weather is (finally) warming, you ...

It's not hard to notice the amount of dampness ...

Concrete can seem like a great idea, in practic...
Tufdek is the " WORLD'S STRONGEST " vinyl decking