Tuff Clad PVC Waterproof Deck Flashing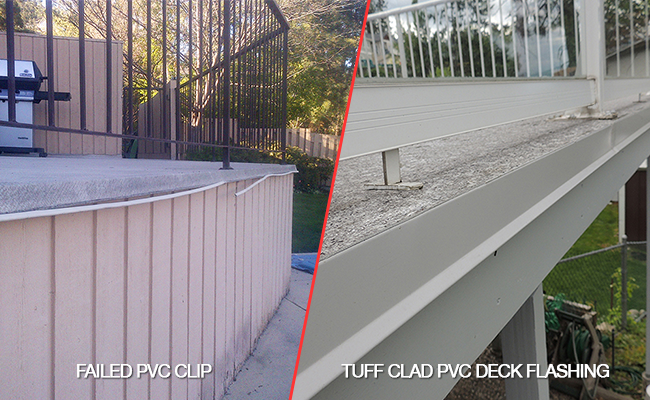 Tufdek™ vinyl deck membranes are designed to waterproof your deck but what about the rest of the deck waterproofing system?
When creating our Tufdek deck waterproofing system, we needed something beyond the standard (and poorly designed) PVC clip that is currently used throughout the vinyl decking industry. Our research showed that most deck edge terminations would not last the lifespan of our Tufdek vinyl decking and did not provide the deck waterproofing protection we required.
So, Tufdek decided to examine the PVC roof industry's practices and discovered that PVC coated flashings were exactly what we needed. To complete our deck waterproofing system, we created Tuff-Clad PVC deck flashings using our proprietary 21-mil PVC film. We then factory laminated it to 24-gauge, G90 galvanized metal.
When you purchase Tufdek vinyl decking for your next deck waterproofing project, remember that Tuff Clad PVC Waterproof Deck Flashings provide permanent deck waterproofing protection that will last the lifetime of your Tufdek vinyl decking. These deck flashings are just one of many high performing details in our Tufdek waterproof decking system.
PVC Flashing Installation Details
---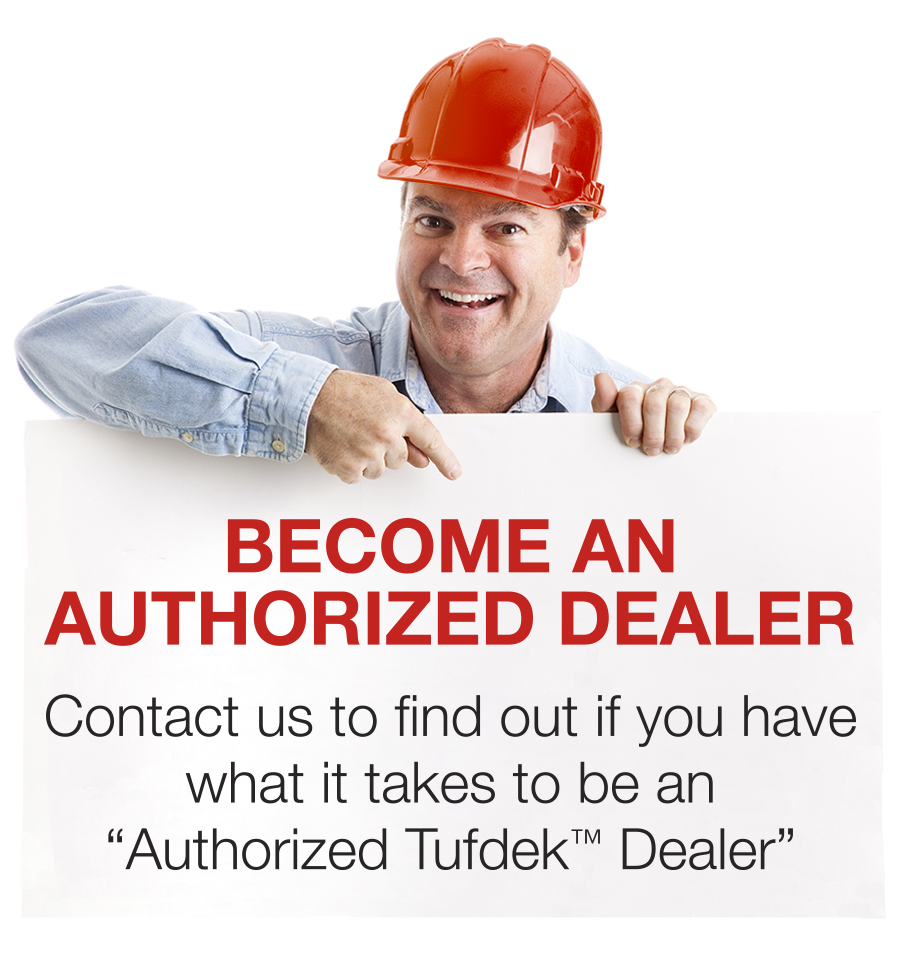 Recent Posts
You've seen the infomercials – why wouldn't you...

We all know the different types of roofing mate...

Unless you're the type of person who likes to s...
Tufdek is the " WORLD'S STRONGEST " vinyl decking