Tips for Planning a Vinyl Deck Renovation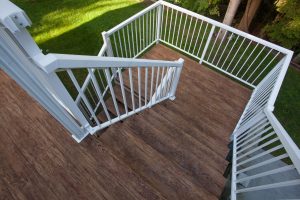 Whether your existing deck needs renewal, or you're considering a vinyl deck extension, it's vital to budget and plan your renovation to ensure that you get the final product you are looking for. Renovating your home's exterior can be a smooth process, if you undertake Tuff Industries' vinyl deck renovation tips:
Tip 1: Start with Vinyl Deck Structure
Your vinyl deck's structure will help determine whether you can build an extension, or whether you'll have to be content with renovating your existing vinyl deck. A qualified professional can evaluate your vinyl deck surface and give you the available options, as well as the estimated cost.
Tip 2: Evaluate Vinyl Deck Renovation Options
Sometimes, even if a straight extension is not an option, a second level can be added. Alternatively, you might be able to make changes, such as moving the staircase or removing a roof, to help open up your deck and make it feel roomier. You can also look at increasing the useable space of a vinyl deck extension – for example, by installing a vinyl roof deck you can add a shed or a second patio below for twice as much area at roughly the same cost.
Tip 3: Consider Posts and Railings
Your vinyl deck's railings are a key component of any vinyl deck renovation considerations. Changing out bulky posts, railings, and balusters for something lighter (such as glass) can let in more light, make your deck feel brighter, as well as updating and improving the overall look of your home. Additionally, you can save yourself time and energy by choosing materials that last longer and require less regular maintenance.
Tip 4: Avoid Vinyl Deck Extension Extremes
If you are considering a deck extension, try to consider the balance of your deck versus your overall yard space. You don't want to overreach and end up with too much vinyl deck but not enough green space – particularly if you are considering extended your vinyl sundeck or patio surface (as opposed to an above ground vinyl deck that still leaves useable space below). It can help to view your space from the eye of someone wishing to buy your home – when is a lot of deck too much?
Tip 5: Built-in Usability
While you are considering a vinyl deck renovation or extension, you may also want to budget for some upgrades as well to increase usability – particularly for small vinyl decks. For example, you can build benches into the perimeter for additional seating, add planter boxes, or create storage underneath a new vinyl roof deck surface. The more value you can get out of your new deck, the better.
No matter what time of year, it's never too early to start planning your vinyl deck renovation. Talk to a Tufdek dealer about getting your deck renovation started.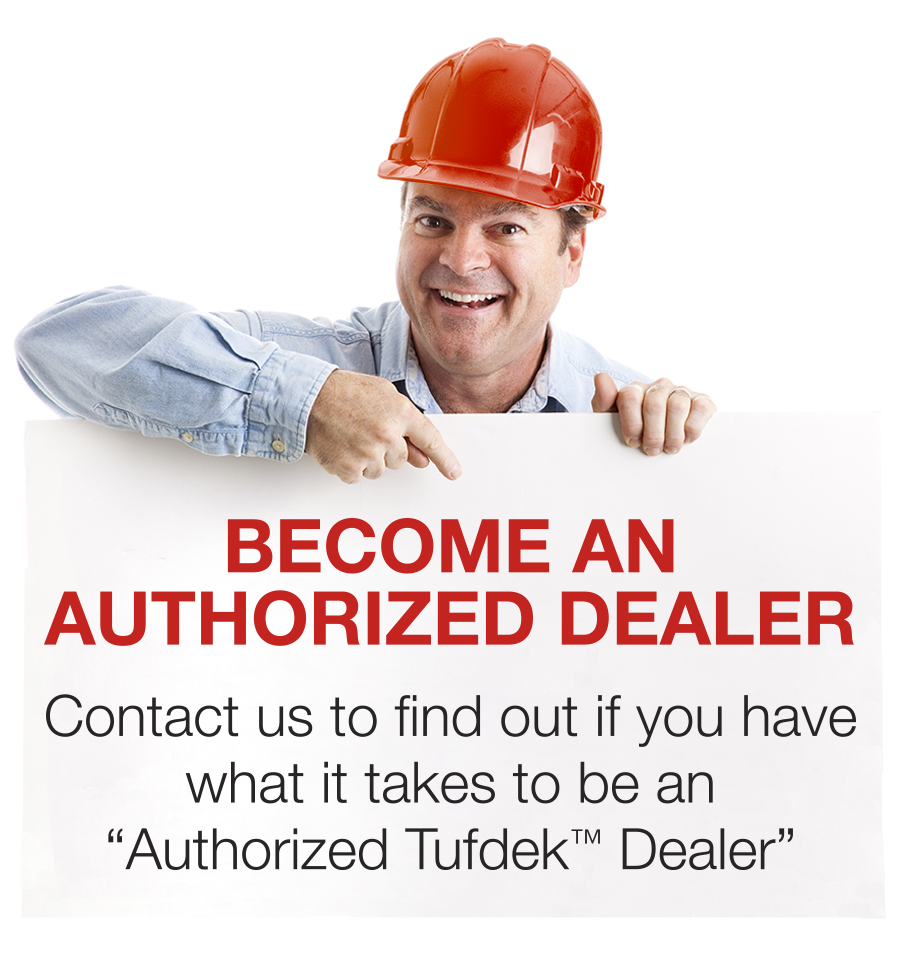 Recent Posts
Now that you're done using your deck for the ye...

You like the outdoors and enjoy spending time o...

Installing a vinyl membrane offers a quick solu...