Choosing Vinyl Deck Railings to Compliment your Home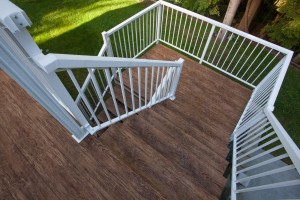 Is your deck missing that little something that sets it apart? Is your vinyl deck surface in great condition, but your railings no quite so great? Or do you need to improve the safety of your deck? Perhaps it's time to update to vinyl deck railings to complement your home. Tuff Industries explores the various types of deck railings to find out why vinyl deck railings are such a popular choice.
Iron Railings
Iron-based railings look great and come in a ton of interesting styles, but they come with a few drawbacks. For one, they are a fair amount more expensive than other alternatives. They will also rust over time (which could stain a vinyl deck surface) and require regular maintenance to restore. For older decks, iron railings add a lot of weight, which means you will want to have your vinyl deck inspected to ensure that it can handle the load.
Wood Railings
While wood is certainly less expensive than iron, it also has a lifespan of only 10 to 15 years. If you are installing a new vinyl deck membrane, the deck surface will likely last longer than your railings, which could present a problem should you require a change later on. You'll have to maintain your wood railings every few years by sealing or painting to keep them from absorbing water.
Composite Railings
Generally, composite railings come in a variety of parts which makes for a longer installation process. If you're not a handyman, this may require a professional to install your deck railings over a vinyl deck surface. Composite railings come in a range of color and styles, but not as much as a range as some other products. The more budget-friendly composite railings tend to cost as much as a higher-end vinyl deck railing and may not look as nice.
Vinyl Deck Railings
Offering a variety of choice, easy installation and maintenance, as well as affordability – it's not hard to see why so many new decks are taking advantage of the benefits of vinyl deck railings. Vinyl railings can be easily washed, don't fade, peel, or crack, and last many years longer than traditional wood railings, while offering a budget-conscious solution. Additionally, vinyl deck railings look great with a vinyl membrane, and the two together help to protect your deck.
Traditional Versus Modern Deck Railings
Combining vinyl posts with vinyl spindles offer a contemporary design – but that's not the only option for vinyl deck railings. You can use vinyl posts with glass panels for a more modern feel, as well as enjoying your view. The variety of colors and textures of vinyl deck railings also allow you to capture the look of granite or stone, without the cost.
Installation and Maintenance of Vinyl Deck Railings
Because it's prefabricated, vinyl deck railings are easy to install, making them a favorite choice for contractors. Once installed, the railings are good to go – no need for sealing or painting. Each year you can quickly clean vinyl deck railings with a hose or some soap and water.
Vinyl deck railings can add a touch of class, revitalize tired decks and improve the value of your home – find out how our Tufdek™ dealers can help you make your deck even more beautiful with new vinyl deck railings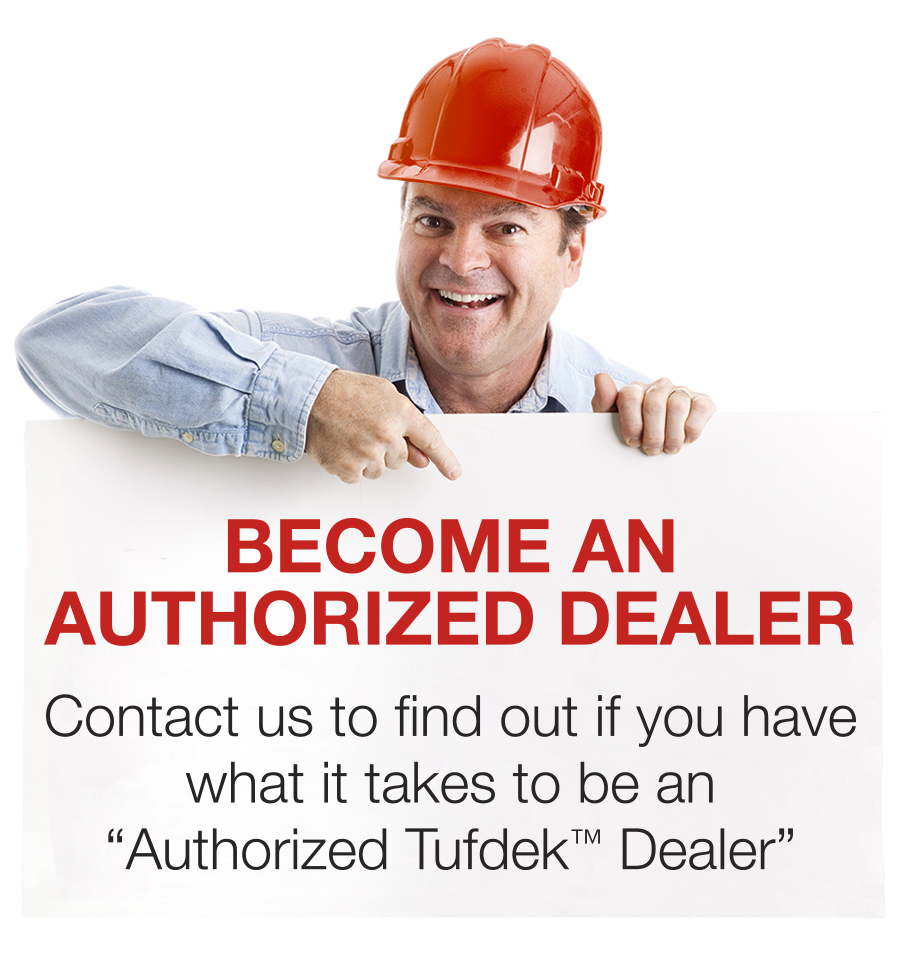 Recent Posts
There's nothing worse than inconsiderate neighb...

Fall is a terrific time to start planning a dec...

Enjoying summer? Perhaps you're not getti...