Tufdek Vinyl Decking Tacoma WA –
Dealer Profile
Helping Puget Sound homeowners get exactly what they want.
Our Tacoma roofing and decking company services the Seattle and Tacoma Washington area and was founded on one basic but very important principle: "Focus on helping people solve their problems."
We have always believed that your needs come first and that you deserve the safest and longest lasting roofing and waterproof decking products. This is why we are an authorized Tufdek™ dealer, trained to install their amazing waterproof decking system that is widely known as "the world's strongest vinyl decking" bar none.
The Tufdek™ exterior vinyl decking has our roofer stamp of approval for installation on roof decks, balconies, rooftop patios, walkways, sundecks, and even pool decks…plus a lot more. The 100% watertight seal is achieved through full adherence and thermal welding that easily can stand up to our South Puget Sound's wet and damp environment. Furthermore, Tufdek™ waterproof decking products come with a comprehensive written warranty covering both materials and labor.
Our Core Principles
We can tell you we've earned a great reputation in the Puget Sound area by developing core principles to help us stand out from other roof and decking contractors including:
We answer our phone
We show up on time
We stay until the job is complete…and done right!
We offer straightforward pricing with no surprises
We are only finished when you are 100% satisfied
We also offer 24 hour emergency roofing and decking services
What Our Clients Are Saying
Here's what just some of our happy customers are saying:
"Expert inspection and detailed list of everything needing to be done…on time, fast, but excellent work…great crew…I will not hesitate to recommend." Elliott M.
"From our first contact to job completion this was an outstanding experience. We were kept informed, we were told the reasons for what was proposed and were provided with pictures and documentation. The job was completed on time and under budget…Incredible. Afterwards, the cleanup was so thorough you would never have known they were there. Very impressive group!" Kathy S.
Our South Puget Sound roofing and decking company is an active member of the Better Business Bureau with an A+ rating. We also belong to the Roofing Contractors Association of Washington (RCAW), National Roofing Contractors Association (NRCA), and the Master Builders Association of Pierce Country.
Areas Serviced:
As an official authorized dealer and installer of Tufdek™ waterproof vinyl decking, we proudly service the following South Puget Sound areas:
Tacoma
Seattle (including Downtown)
Bellevue
Bothell
Lynnwood
Edmonds
Everett

Monroe
North Bend
Olympia
Puyallup
Redmond
Sammamish
Snohomish County
Contact Us
For more information about how we can help you enjoy the lasting benefits of our Tufdek™ waterproof vinyl decking products, please call our Tufdek office toll free at 1-877-860-9333 or complete the following contact form.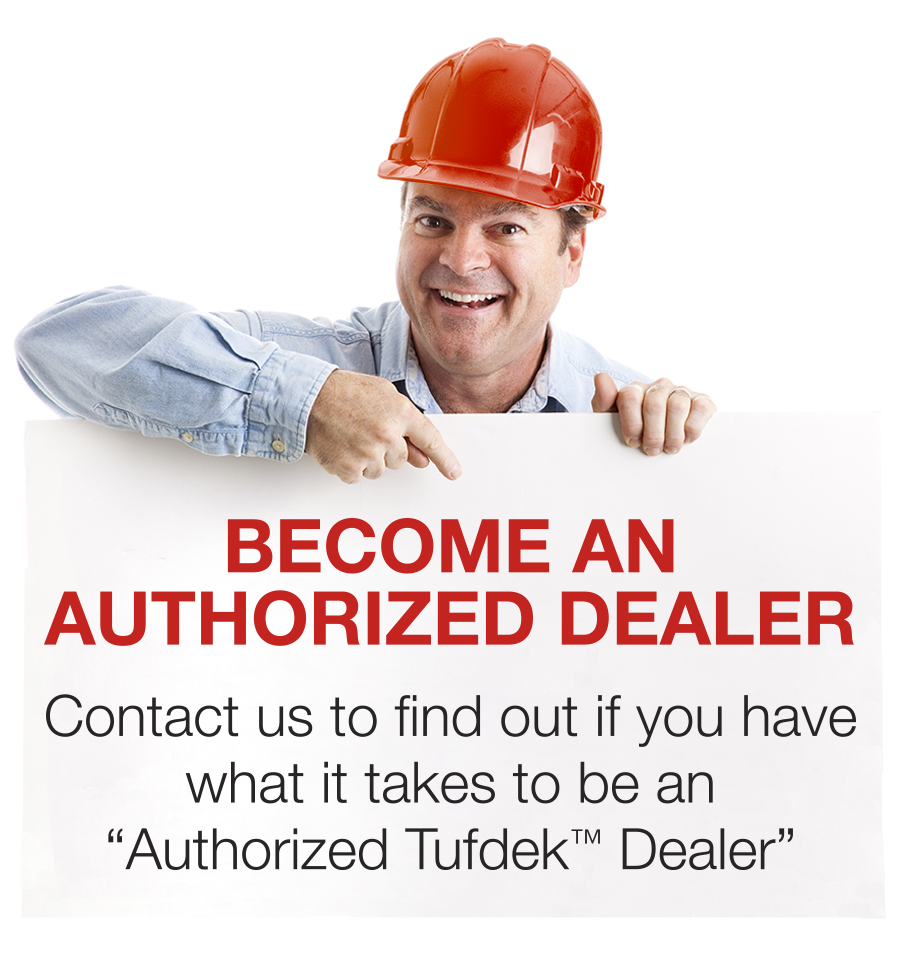 Recent Posts
We all have to take an active role in protectin...

Homemade gifts are the best! Especially when th...

As the leaves fall and debris collects around y...