What's Hot in Vinyl Decks for 2016?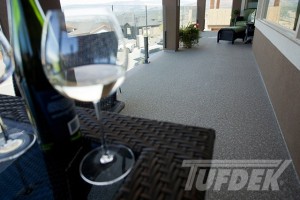 If you're planning a deck renovation in 2016, it's a good idea to check out what's popular as far as deck design and vinyl deck surfaces. Tuff Industries has scoured the home and garden realm to find out what's popular when it comes to decks.
Vinyl Deck Trend #1: Less Maintenance (A Lot Less)
When you invest in a new deck, you want to enjoy it, not spend time cleaning, sanding, staining, etc. Vinyl decks offer a great blend of beauty, functionality, and ease of ownership. All you need is some water and a soft scrub brush, a few times per year, to keep your vinyl deck looking lovely.
Vinyl Deck Trend #2: A Splash of Color
Gone are the days of boring beiges, flat greys, or toneless tans. Today's vinyl decks offer a range of colors, textures, and patterns to add interest to your deck. Check out the full range of Tufdek™ vinyl membrane to get an idea of what's on offer.
Should you select a vinyl surface that blends, or one that contrasts with your home? The choice really is yours – you can choose to make your vinyl deck stand out, or blend in with your surroundings.
Vinyl Deck Trend #3: A Natural Look
Besides embracing products that are better for the environment, today's vinyl deck surfaces also try to emulate natural materials such as wood, cork, bamboo, stones, and grass. You can use natural-looking materials to help your deck blend in with the surroundings so you can feel at one with nature when you're enjoying the outdoors.
Vinyl Deck Trend #4: Blocks are Boring
Gone are the days of squares and rectangles when it comes to decks. Adding curves and levels to a deck can make your boring deck more interesting, and can be easily covered with a Tufdek™ vinyl surface.
Vinyl Deck Trend #5: Cool Feet
The technology for vinyl roof decking has evolved considerably over the years, and one major advantage that's come through is a top surface that reflects heat, so you won't have to worry about burning your feet on the vinyl surface, even on the hottest days. This technology also lets you choose darker shades of vinyl decking, rather than sticking with the lighter shades like some competitive decking surfaces.
Vinyl Deck Trend #6: Integrated Features
Small decks don't have to feel small, with all the new technologies and features available. Lighting can be integrated into railings, seating can serve as storage, and the space underneath your deck can double as a shed or secondary entertainment space with a Tufdek™ surface on top.
What features do you want on your new deck? Talk to a Tufdek™ expert about what your deck can do for you.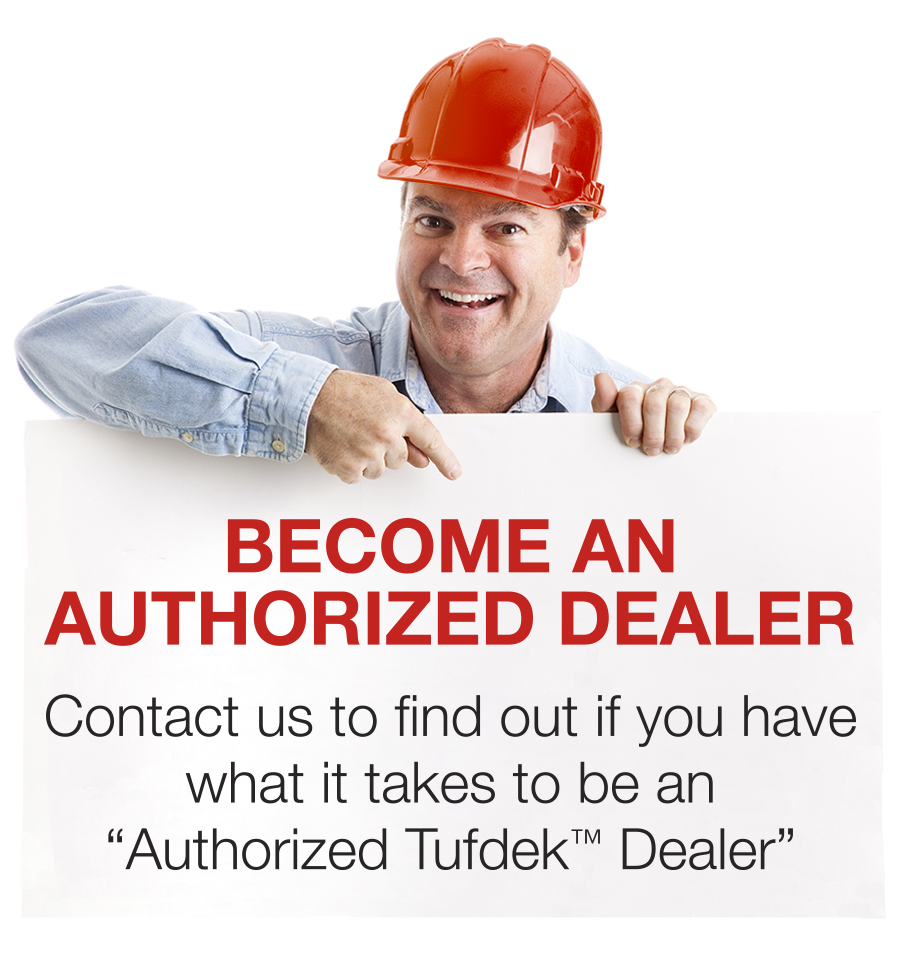 Recent Posts
We all have to take an active role in protectin...

Homemade gifts are the best! Especially when th...

As the leaves fall and debris collects around y...