The Value of Professional Vinyl Deck Builders
Not all contractors are the same, and as a homeowner you want to ensure that your new vinyl deck, roof, or vinyl patio is built correctly – which is why finding professional vinyl deck builders is vital to your project. Discover one homeowner's nightmare after her deck was built by a "professional" (not a Tufdek™ certified contractor).
Joyce's Dilemma
Joyce is a 72-year-old homeowner from Omaha who just had a deck extension completed on her home. The problem? Even though a contractor built it, it feels unsafe, and Joyce does not want to risk having friends and family on the deck, in case something happens. Here are just a few of the details she's discovered:
No brackets on floor joists
Uneven deck boards
Wobbly handrails
Stairs aren't anchored to the ground
Footing isn't solid
Stairs are pulling away from header
The contractor she used advertised as BBB certified…but that certification had lapsed. Another issue at hand is the contractor also used another party – a sub-contractor – to do the work. After a bit of digging it was also discovered that the deck builder did not have a permit for the work (required) or a license to complete work in the city.
Lessons Learned
While Joyce might have to rip out her entire deck and start again, this time with the help of a truly professional vinyl deck builder or contractor, you can learn from her story. Here's what to consider:
Nearly any building project needs a permit for construction. Make sure you or your contractor is on this and get proof (it needs to be displayed on the building during the project).
Don't accept a sub-contractor, unless your builder can prove that they are equally licensed, insured and capable as they are.
Check out all licensing and accreditation before moving forward.
Check online reviews or ask for referrals.
Get a guarantee, in writing, that upon completion of your project the vinyl deck or other structure will meet building code requirements.
Choosing unqualified or overly "affordable" contractors could result in a situation similar to Joyce's – as well as costing you thousands of dollars.
Tufdek™ Dealers Can Help
Wouldn't it be easier just to know that the contractor you choose is worthy of the task? At Tuff Industries, we offer an extensive vetting and training process before a contractor can become an authorized Tufdek™ Dealer. Our group of professional vinyl deck builders is in most major cities across North America, so the odds are that there's one near you, ready to get started on your vinyl deck project.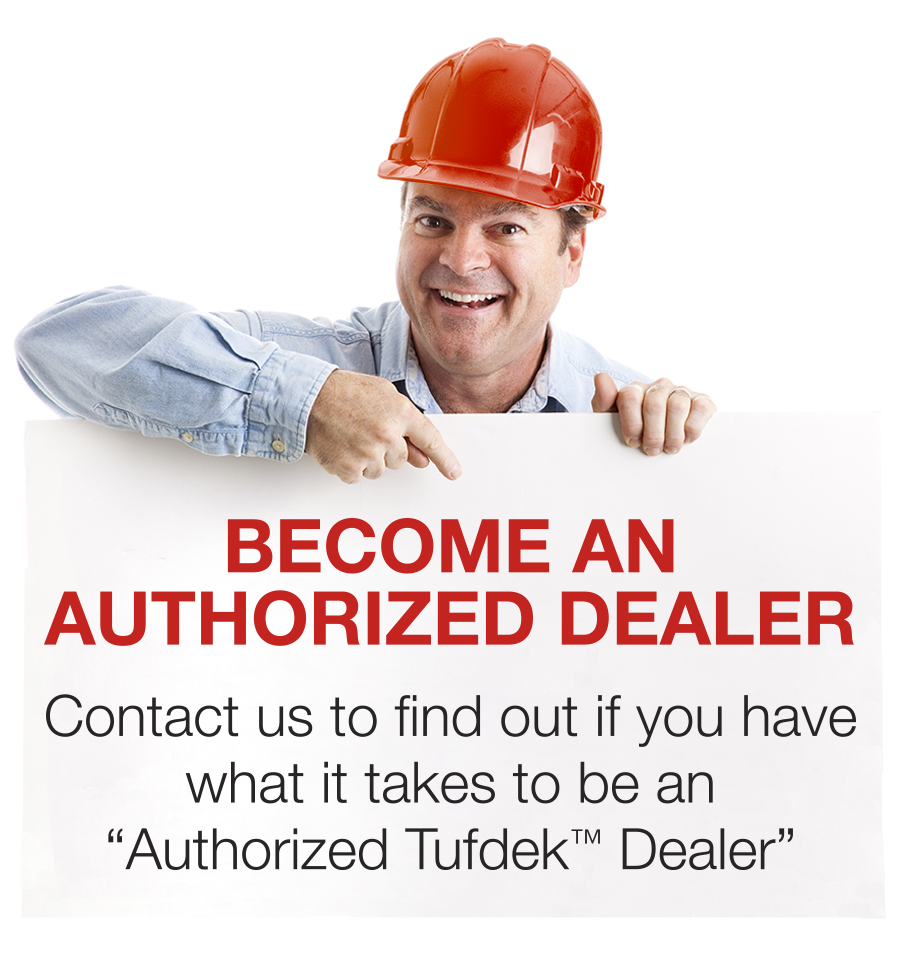 Recent Posts
Ah summer – perfect for enjoying a nice afterno...

Want an easy way to make your vinyl patio feel ...

We all have families, friends, and loved ones t...