Best Vinyl Membrane for Hot Decks and Patios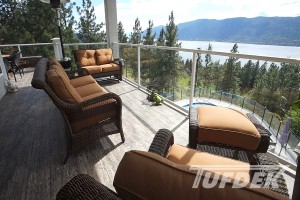 We've all been there, going out on the vinyl deck to relax in the sun and…OUCH! Hot feet, spilled drinks, and not a great way to start off a relaxing day enjoying the view. Fortunately, there are products out there that can help reduce the heat on your deck, such as a Tufdek™ vinyl membrane, while still offering a great look and all the waterproof deck protection your home needs. Here's why Tufdek's proprietary Cool Step™ vinyl decking makes a great choice for hot decks and patios:
Latest Vinyl Decking Technology
By utilizing the latest technology, Cool Step™ membranes have a special UV-reflective coating that helps to reduce the amount of sunlight that is absorbed into the deck. The result? A cooler deck, but that's not all.
Cooler Toes on Vinyl Decks
Particularly important if you have kids, having a vinyl deck surface that is safe to use is key. By reflecting heat, rather than absorbing it, a UV-protected Cool Step™ coated vinyl membrane can bounce off a large portion of the sun's rays to keep the deck cool and safe for tender hands and feet.
Better Energy Efficiency
For vinyl roof decks or decks that are over a living space, installing a Cool Step™ vinyl deck surface can help reduce energy bills by helping to keep the space below cool and comfortable. Even adjacent rooms off the deck will experience a reduction in temperature, as there won't be as much heat emanating from the surface.
Longer-Lasting Vinyl Deck Surfaces
By reducing the amount of UV-rays that are absorbed into the material, Cool Step™ vinyl membranes can stand up longer to the elements without showing signs of UV-damage. Imagine a new vinyl deck that could last 20 years or more – with very little fall and spring maintenance.
Better for Creating Additional Living/Storage Spaces
You can use Cool Step™ vinyl decking to create a waterproof deck above and second outdoor space below – without making your second space feel like a sauna. By reflecting heat you'll find that the space under your deck stays cooler and is more enjoyable to use, or can also serve as an enclosed space for additional storage.
Tuff Industries has worked hard to offer a range of Cool Step™ waterproof vinyl decking in the latest colors and styles. Check out our vinyl decking gallery or find a Tufdek™ dealer to talk about getting your deck Cool Step™ ready for the next hot summer day.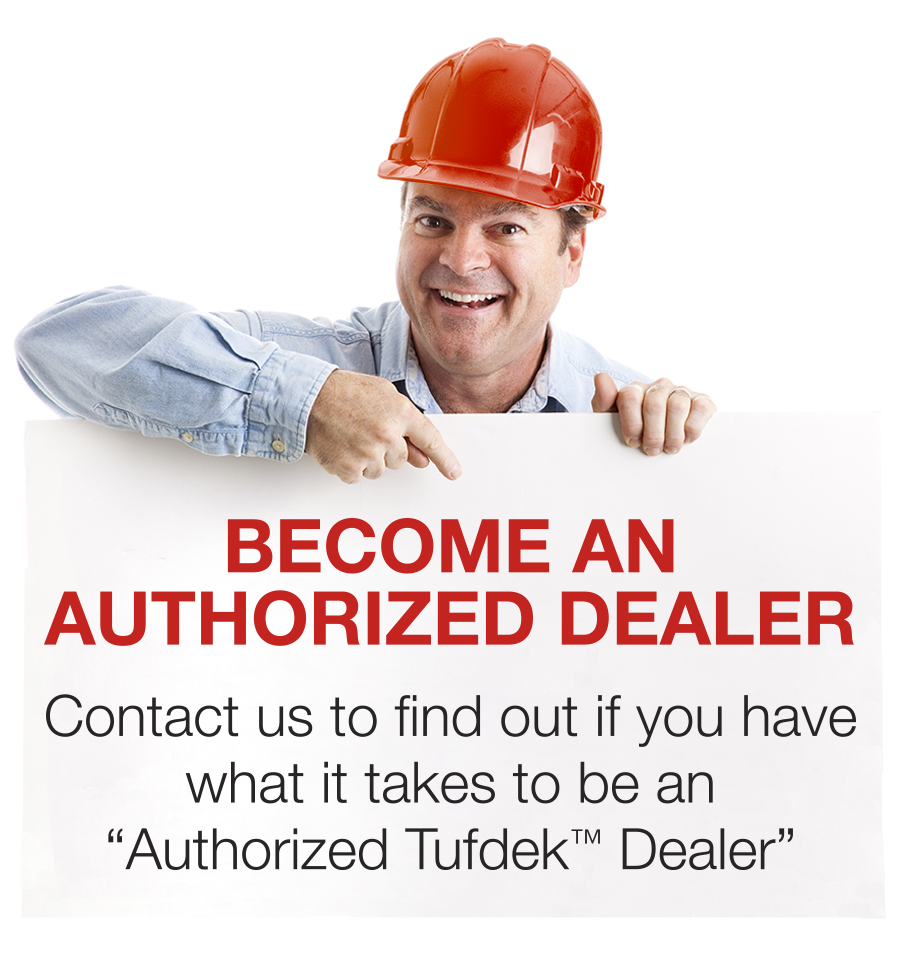 Recent Posts
Now that the weather is (finally) warming, you ...

It's not hard to notice the amount of dampness ...

Concrete can seem like a great idea, in practic...