Adding a Fire Pit to Vinyl Decks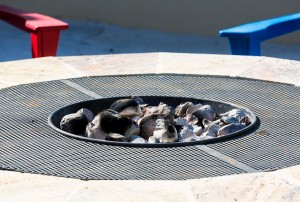 Brisk spring days and cool summer nights might often keep us from enjoying vinyl decks. If you didn't enjoy your vinyl deck as much as you wanted to last year, but this year you can take advantage of all the great days and nights with a fire pit. While the term "fire pit" might be misleading, what we mean is any type of flame-producing device that stands on your deck. Tuff Industries explores how to add fire pits to vinyl dekcs without causing issues down the road.
Start with local laws
Before you get all excited and run out to get a fire pit for your vinyl deck, check with local bylaws. Many areas have laws about open flames within a certain distance from your home. Other laws may prevent any open flame on a wood deck (so perhaps it's time to upgrade to a vinyl membrane?). Finally, if you are permitted to install a fire pit you'll have to keep an eye out for fire bans during the hotter months, but it's likely you won't want to use the fire pit when the mercury rises.
Examine your deck
Fire pits are heavy – so your deck needs to be able to handle the extra weight as you are adding more to the live load weight. Having a professional inspection is a good idea, particularly for older decks, and can also help you identify any waterproofing issues.
Decide your style
Do you want a wood-burning fire pit, or one that runs on fuel? For a gas fire pit you'll want to consider running a gas line, rather than using portable tanks. The construction and materials used for the fire pit are important too – cast iron pits are affordable but heat up significantly, while stone fire pits will insulate more of the heat to keep your vinyl deck surface safe.
Finally, ensure that your chosen style of fire pit is approved for use on decks – as fire pits get hot underneath it can cause damage to the vinyl deck surface if the pit isn't approved for use on a deck, as opposed to a concrete surface.
Consider adding a base
To protect your vinyl deck membrane from heat damage or sparks, install a fireproof base of paving stones, tiles, or other material. You can add a fire pit base that complements your deck, while keeping the surface in prime condition. Adding a base may also let you explore more option when it comes to the type of fire pit you wish to install.
Don't forget safety for vinyl decks
Once your fire pit is correctly installed on your vinyl deck, before you fire it up you'll need to consider safety. For one, a fire extinguisher within reach. Second, a wood fire should be covered with a screen to cut back on sparks escaping.
Of course, a fire pit could look even better if it was combined with a brand new vinyl deck surface. Now is the time to book a Tufdek™ consultation, before all the professional deck contractors are book for the spring.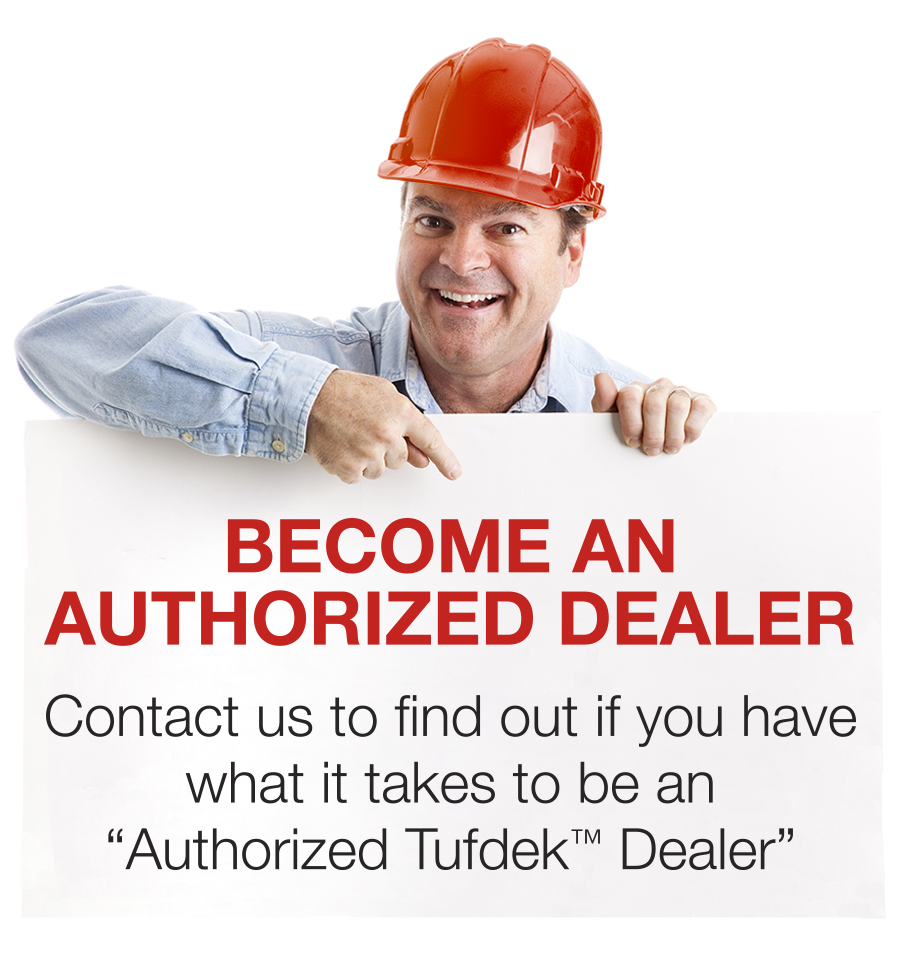 Recent Posts
Now that the weather is (finally) warming, you ...

It's not hard to notice the amount of dampness ...

Concrete can seem like a great idea, in practic...