8 Tufdeks: Successful Vinyl Decking Project in Vancouver, BC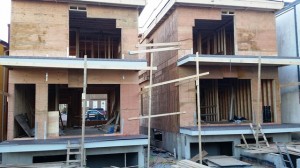 Any successful vinyl deck project requires a few elements: a clear and concise project plan from the homeowner/home builder, great materials, and a reliable and experienced vinyl deck installer. However, even the best-planned projects are always at the mercy of the season and Mother Nature.
All these factors came together this December for a project on West 18th Avenue in Vancouver, which involved eight decks and award-winning deck building company Celsky Vinyl Sundecks and Railings.
Ken Todosychuk, the General Manager of Celsky, outlines the details and challenges of this particular project:
It was a new home construction project in the 900-block of West 18th Avenue. Two homes, each with four decks – for a total of eight Tufdek™ vinyl membranes for installation. There were a few challenges; we needed to install recessed seams six inches from the inside wall near the threshold which can be tricky. It was also December, so the temperatures were fluctuating by 10 degrees, and there was the possibility of snow in the forecast.

We came to the project with a "Git 'er done" attitude – we wanted to complete the vinyl deck installation before the weather started to interfere. We finished the job in just four days, with snow falling as we completed the last deck.
Of course, the best indication of a job well done (besides looking fantastic) is what the customer has to say. Mars Koo, the developer and builder of the project, had the following to say about the project:
Ken installed 8 Tufdeks for my new construction project. I met with several suppliers at first but ultimately I was most impressed with Ken's technical knowledge and professional service. The work was well done, completed quickly, and at a reasonable price. What more can anyone ask for? I would go with Celsky again for future decking needs and highly recommend this company to others.
It's not hard to see why Celsky was recently awarded a "Best of Vancouver 2014" by Homestars.With Ken at the helm, projects are completed quickly but with all the high quality and expertise Tuff Industries (and vinyl decking clients) have come to expect from our professional deck installers.
So, whether a single deck or eight, a new build or a renovation, check out Celsky Vinyl Sundecks and Railings in Vancouver; or one of our many great professional vinyl deck installers in your local area and start planning your spring vinyl deck project.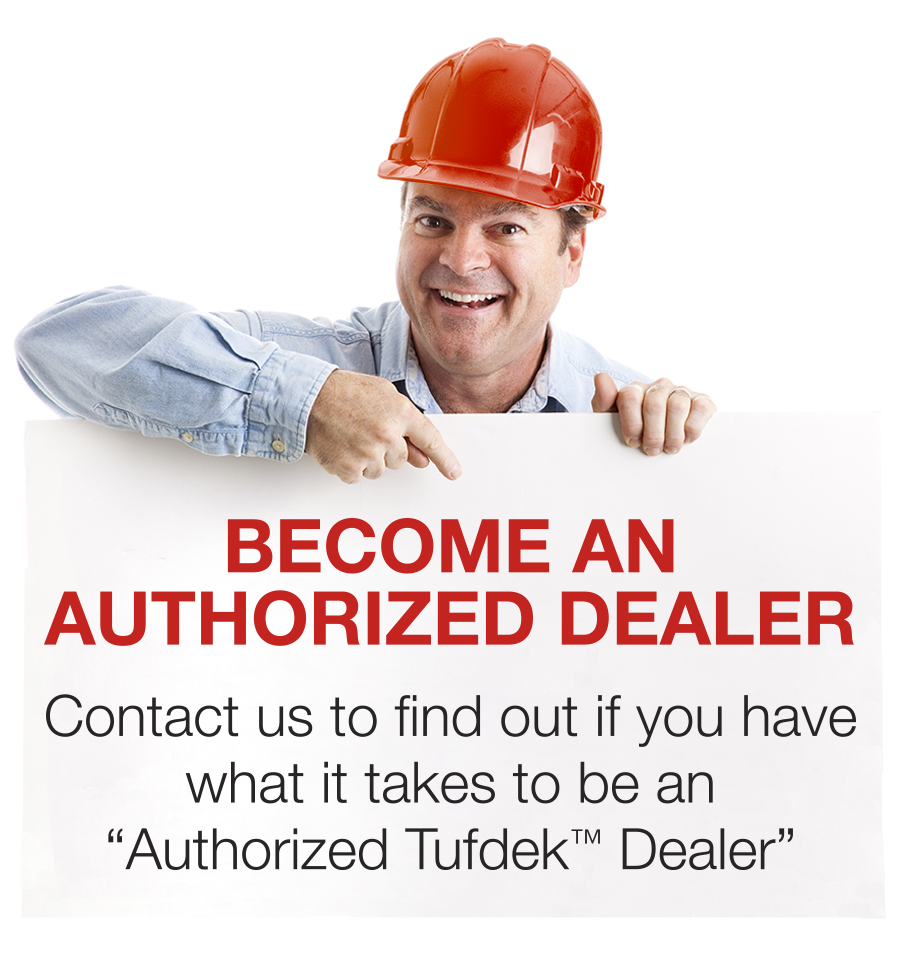 Recent Posts
Ah summer – perfect for enjoying a nice afterno...

Want an easy way to make your vinyl patio feel ...

We all have families, friends, and loved ones t...