2016 Vinyl Deck Design Trends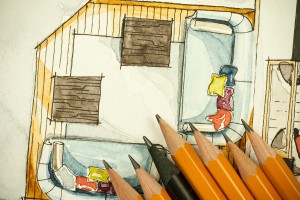 If you're planning a new deck or are revitalizing an older vinyl deck, then you might want to incorporate a few 2016 design trends into your new deck so you can have a modern retreat that you will truly enjoy.
Here are a few 2016 design trends Tuff Industries has discovered that you might want to consider.
Trend One: Indoors Out
Consider adding a few pieces to your vinyl deck that really make it feel like home. Couch-like chairs and outdoor sofas can make a deck feel like an outdoor living room – as well as accents like throw rugs and cushions. Don't forget the walls surrounding your deck, it can provide opportunities for wall art, vertical gardens, or lighting.
Updating your vinyl deck surface can also make all the difference, by covering up flaws in the deck and giving you a fresh new look, as well as minimizing maintenance so you can enjoy your deck more.
Trend Two: Artisan & Handmade Items
Instead of your deck looking like it came straight out of an Ikea catalog, consider adding some personalized accents that you won't find anywhere else. Handmade rugs, handcrafted pots, and individually-dyed fabrics can add that unique touch to your vinyl deck.
Natural fibers and organic shapes are also a big deal for 2016. Find local craft stores, fairs, or support someone you know in the neighborhood while decking out your deck.
Trend Three: Natural Minerals & Metals
Including natural elements into your vinyl deck design can help it feel more like you're in the woods, rather than next to your home. Stone and masonry can be added as part of your deck design, or you can choose a vinyl deck membrane that mimics stone or wood. You can also add in natural accents including semi-precious stones, geodes, and pyrite.
Not much for stones? Then add metal accents to your deck. Gold and silver are great but don't discount other metal accents that might match your décor better, such as rose gold or antique copper.
Trend Four: Green Oasis
Gone are the old days of solid grey vinyl decks and monochrome railings – today's vinyl membranes offer natural colors and patterns, that, combined with potted plants and planter boxes can make your deck feel like part of nature.
Add in a few additional accents, such as a fire pit or fountain, for an even more relaxing experience.
Trend Five: Embrace the Geometric
Geometric patterns can add a lot of interest to a bland deck space, and you can quickly combine patterns to create a fun area. All you need is a few throw cushions, which will let you easily update colors and patterns down the road without major investment.
Geometric not your thing? Tropical motifs are going to be big for the next few years, as well as ethnic prints. Find a color scheme and pattern that works with your deck. Go for smaller splashes of bright, complex patterns, combined with a few larger, simplified pieces.
Trend Six: Sustainability for Vinyl Decks and More
More and more homeowners are embracing sustainable resources for their home improvement projects – and new vinyl decks are no exception. Look for ways to incorporate natural and sustainable elements into your deck project, as well as investing in long-term solutions which will reduce the amount of materials needed over the lifespan of your deck.
Tufdek™ vinyl decking a sustainable low VOC, long-lasting, and uses the latest technologies to reduce waste. Investing in a Tufdek™ membrane for your new vinyl deck is the first step towards building a sustainable surface.
Trend Seven: Whites, Greys, and Natural Tones
What colors should you embrace for 2016? Not surprisingly, natural tones are an enormously popular choice for the coming years. Combine soft natural tones with fun and funky patterns to make your deck feel personable, comfortable, and truly like home.
What's the first step towards creating a fabulous 2016 vinyl deck? Talk to a qualified contractor about installing new vinyl decking, or even starting over with a fantastic new deck.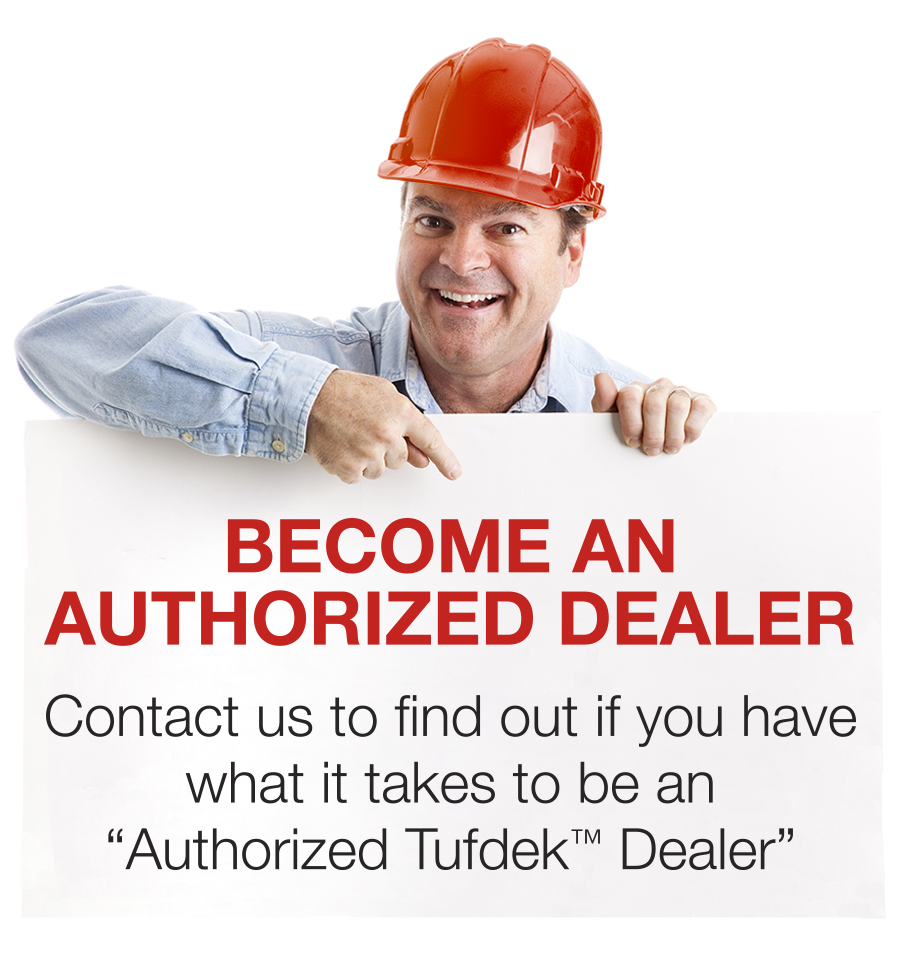 Recent Posts
You like the outdoors and enjoy spending time o...

Installing a vinyl membrane offers a quick solu...

Leaves are falling, the evenings are getting co...